How to decorate small spaces at Christmas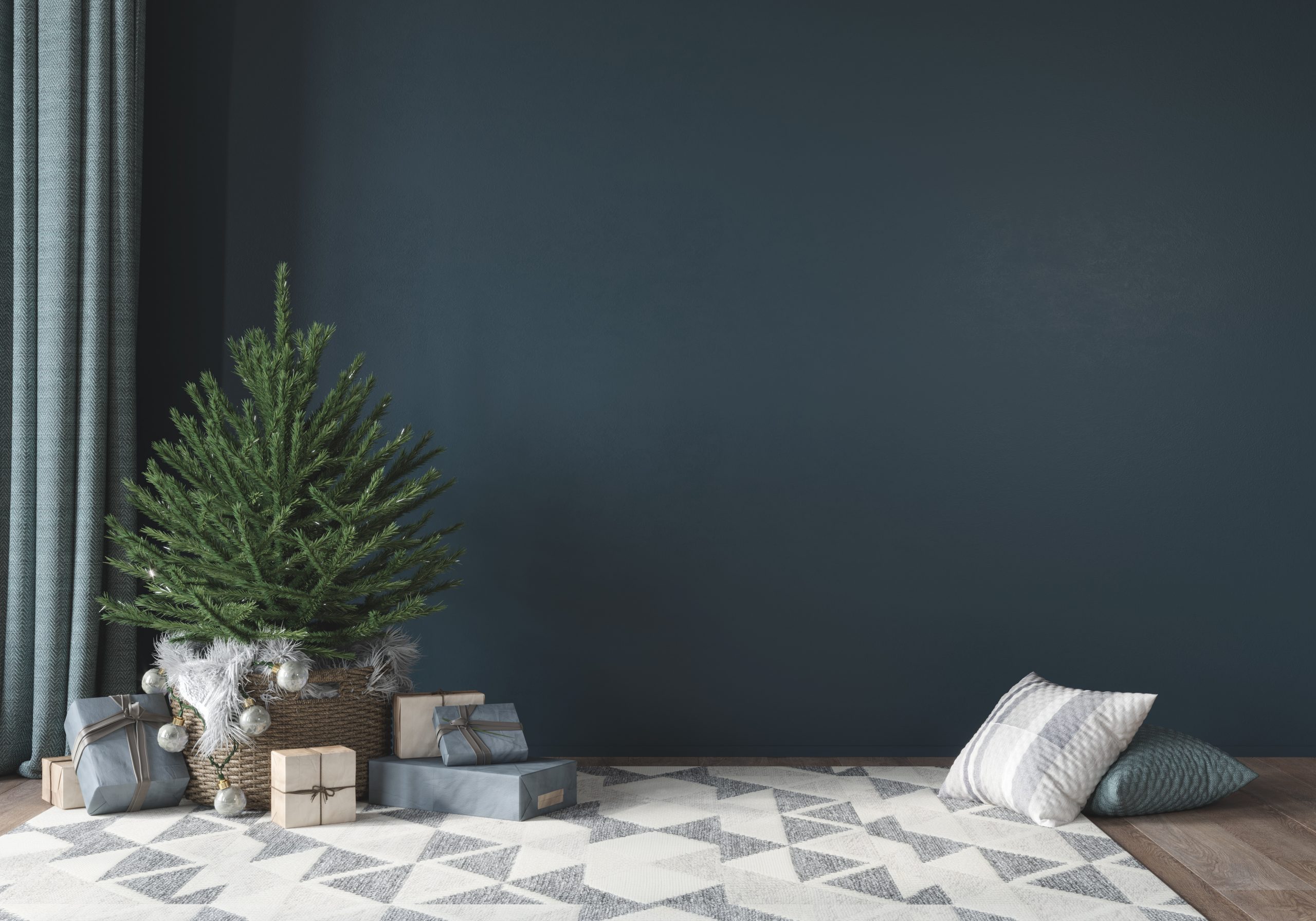 December has arrived, and with it comes the festivities and plenty of planning and preparation to make Christmas a fun and enjoyable time. With many people living in flats, apartments, bedsits, or small homes, you may want to decorate for Christmas without compromising on space. So, use these hints and tips to help you decorate small spaces at Christmas.
Tree-rific
Whether you are a tinsel enthusiast or prefer your tree to be tinsel-free, there are many ways to decorate a tree that fits your free space.
Rather than opting for a large Christmas tree that will take over your living room, choose a narrow or slim tree that uses less floor space. You can still fill it with lots of decorations and top it with your favourite star or angel. Alternatively, there are even flatback trees that have the appearance of a full tree from the front and sides, but the back is flat. These can be stood against the wall, taking up less floor space whilst also having a great impact.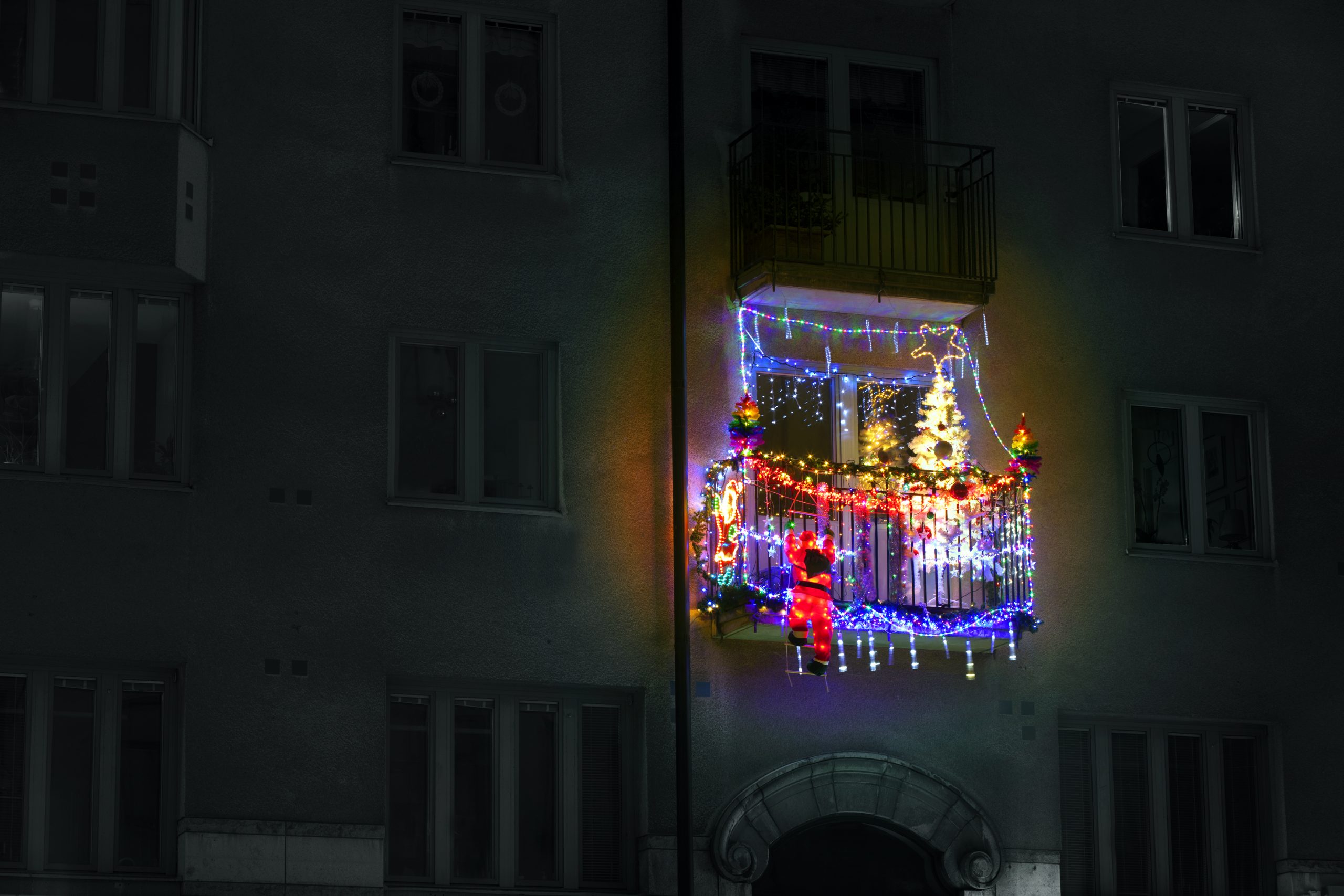 Light 'em up
If you live in an apartment building you may not have the front garden space to do a large display with lights and inflatables, but your balcony or front door can still be given a festive makeover. Adorn your balcony with small Christmas ornaments and hang up some icicle fairy lights for a Christmassy cove. Hang a homemade wreath to the front of your door to welcome you home to your winter wonderland.
To the stars
One of the best tips is to use your wall space to decorate. For example, drape Christmas lights around your mirrors or photo frames. Hang flat Christmas ornaments on your windows, or get the kids involved using spray-on snow to create a snowy setting on the glass.
If you don't have the floorspace for a tree, create your own Christmas tree out of twigs that can be picked up from a woodland walk. To add some sparkle, the twigs can be sprayed with gold or silver paint and then arranged in triangle shape and tied together with twine. The structure can then be decorated with baubles, stars and fairy lights and hung on the wall.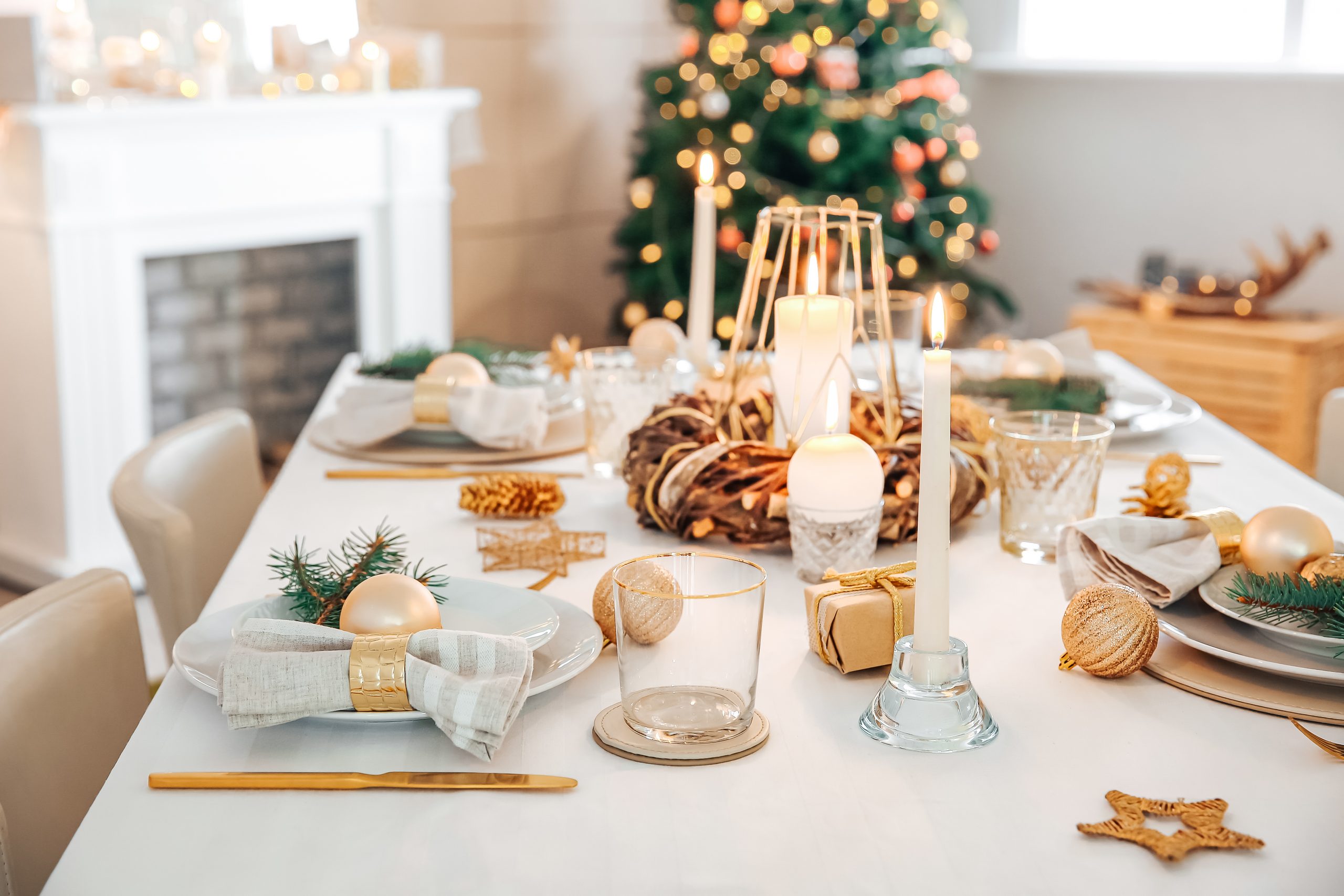 Table matters
Create a centrepiece for your table that suits its size. If you have a small, circular table a round piece of wood with some greenery and a candle will look great and not take up too much space. Or if you have a bigger table, you can add a few more elements, with more pinecones and plants.
With these tips, your small space can be filled with magic and you'll be set to celebrate Christmas without compromising on space.
What are some of your hints and tips for decorating small spaces at Christmas?