ILLUMINATION STREET WINNERS 2021
The third year of Illumination Street has been a festive triumph, with double the entries from last year. There were hundreds of submissions of front doors, gardens, and communities filled top-to-toe with dazzling lights and illuminations. Through a tumultuous year there is one thing that shone through and that is the spirit of Christmas. Many of the entrants use their displays to raise money for charities, and once again the stories show that hundreds of thousands of pounds have been raised for various causes.
Illumination Street encourages Britain to light up their streets with Christmas cheer, with a competition sponsored by British Garden Centres group. There were £5,000 worth of British Garden Centres group vouchers to give away this year, so let's see who took home the Christmas crowns in 2021…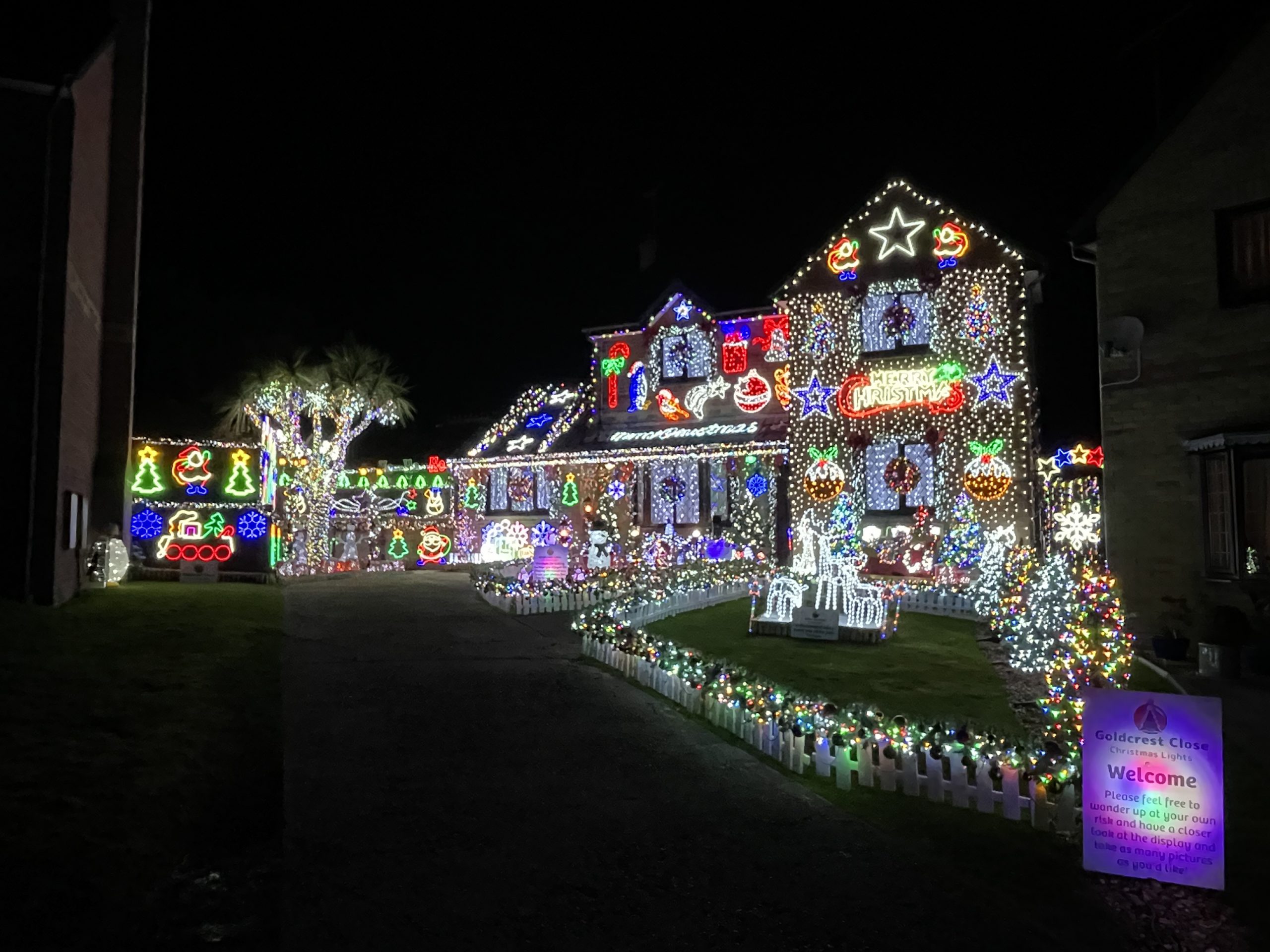 In first place, taking home £1,000 in vouchers is 24-year-old retail worker Matt Witham, from the Isle of Wight. For nearly 10 years, Matt has created a bigger and better display than the year before, and with a bigger display comes a bigger crowd. The walls, trees and shrubs are used as surfaces to cover with lights, from multicolour LEDs, to animated snowmen, trees, and stars. Every inch of the house and fences are illuminated, with a symmetrical design on the front of the house with Christmas puddings and star lights. In the main part of the garden there is a raised section embellished with a garland with red and gold baubles, topped with a snowman surrounded by presents. There's also a miniature bridge festooned with a garland and a foliage wreath, positioned over an icy scene with polar bears and penguins.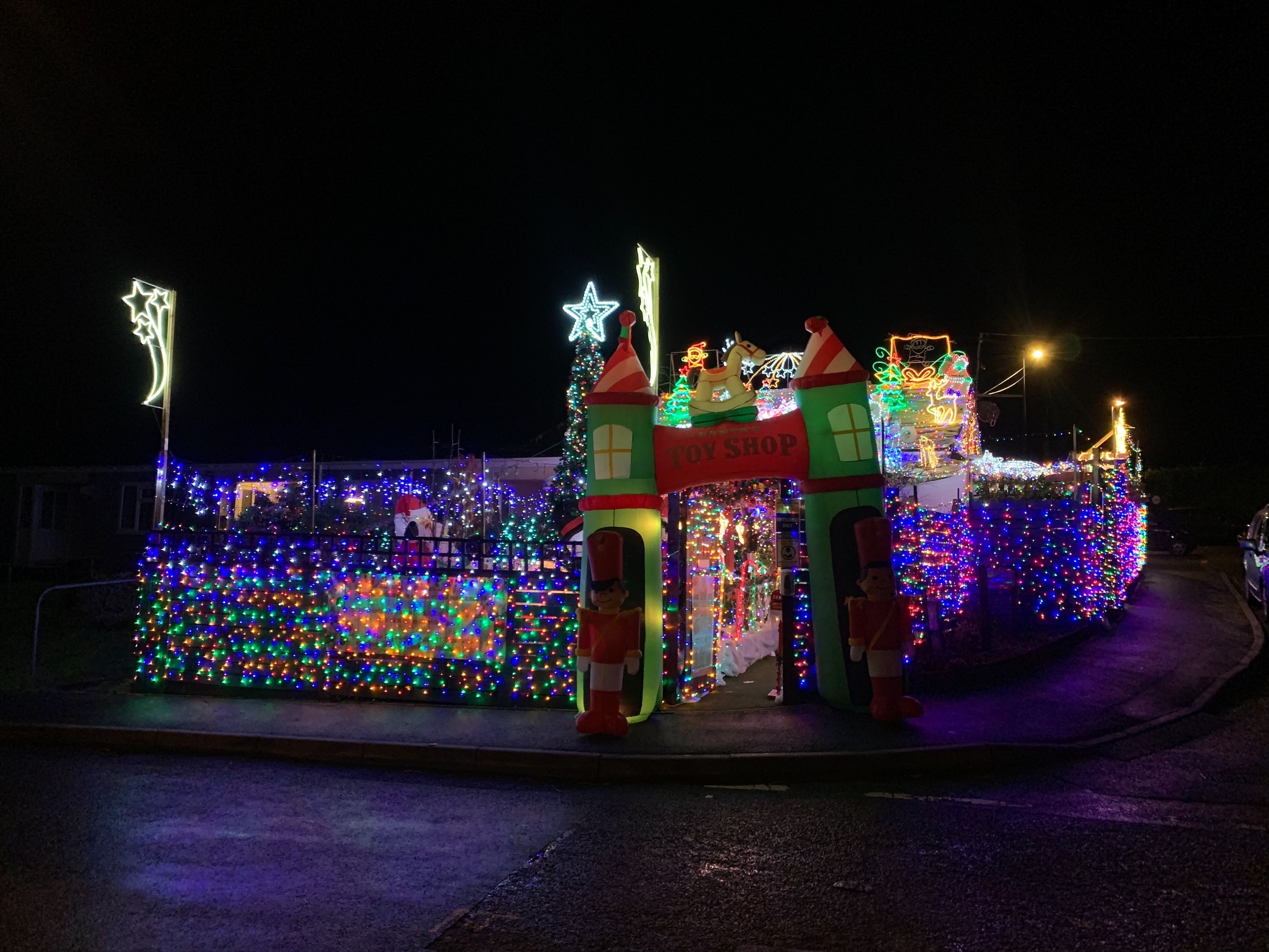 In second place and the winner of £500 in vouchers is Daniel Greenaway of Bodmin, Cornwall who converts his home into a toy shop every year.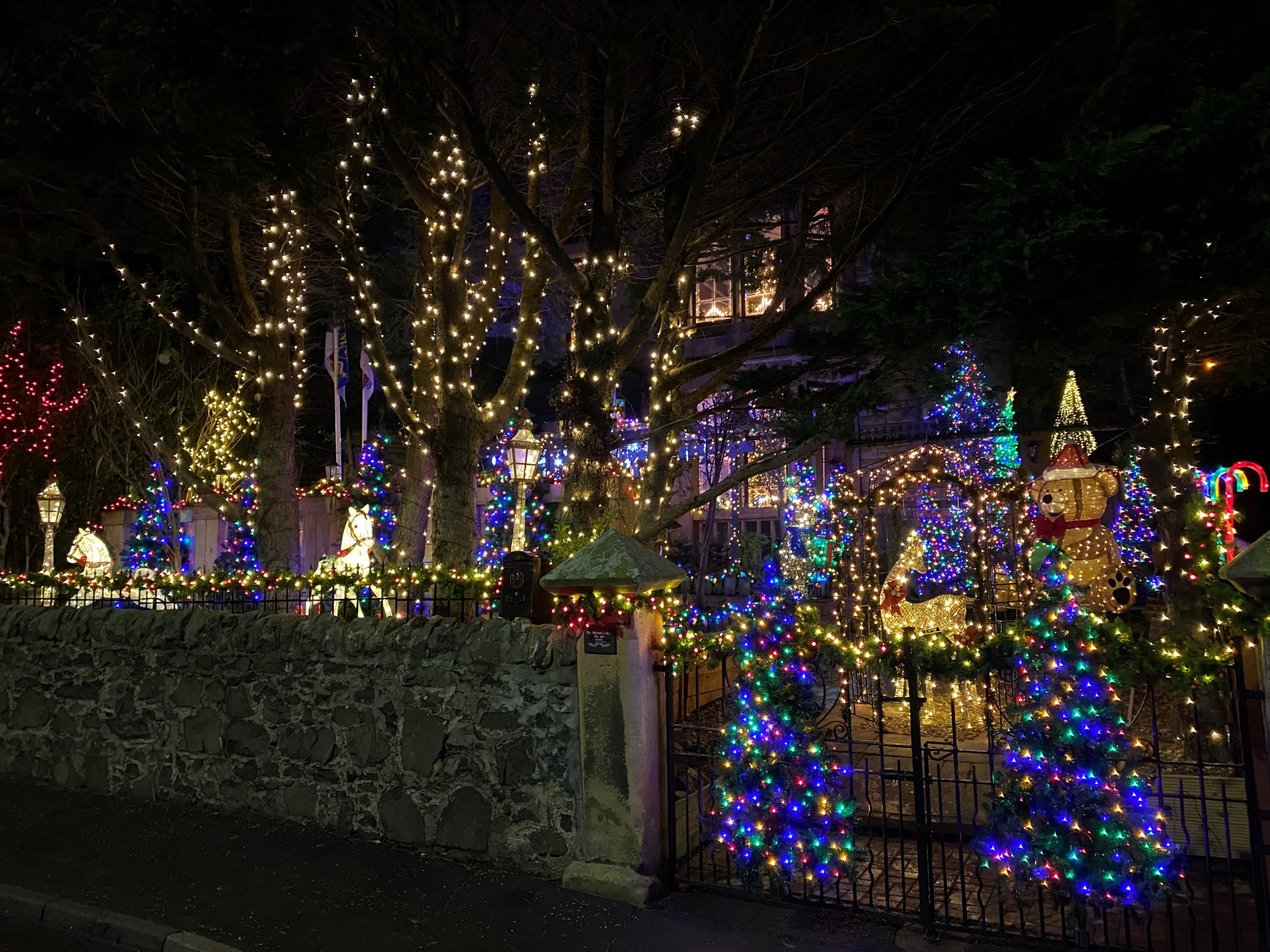 Third place goes to Cameron Clark, whose house is transformed into a twinkling light paradise for the community of Kilbride.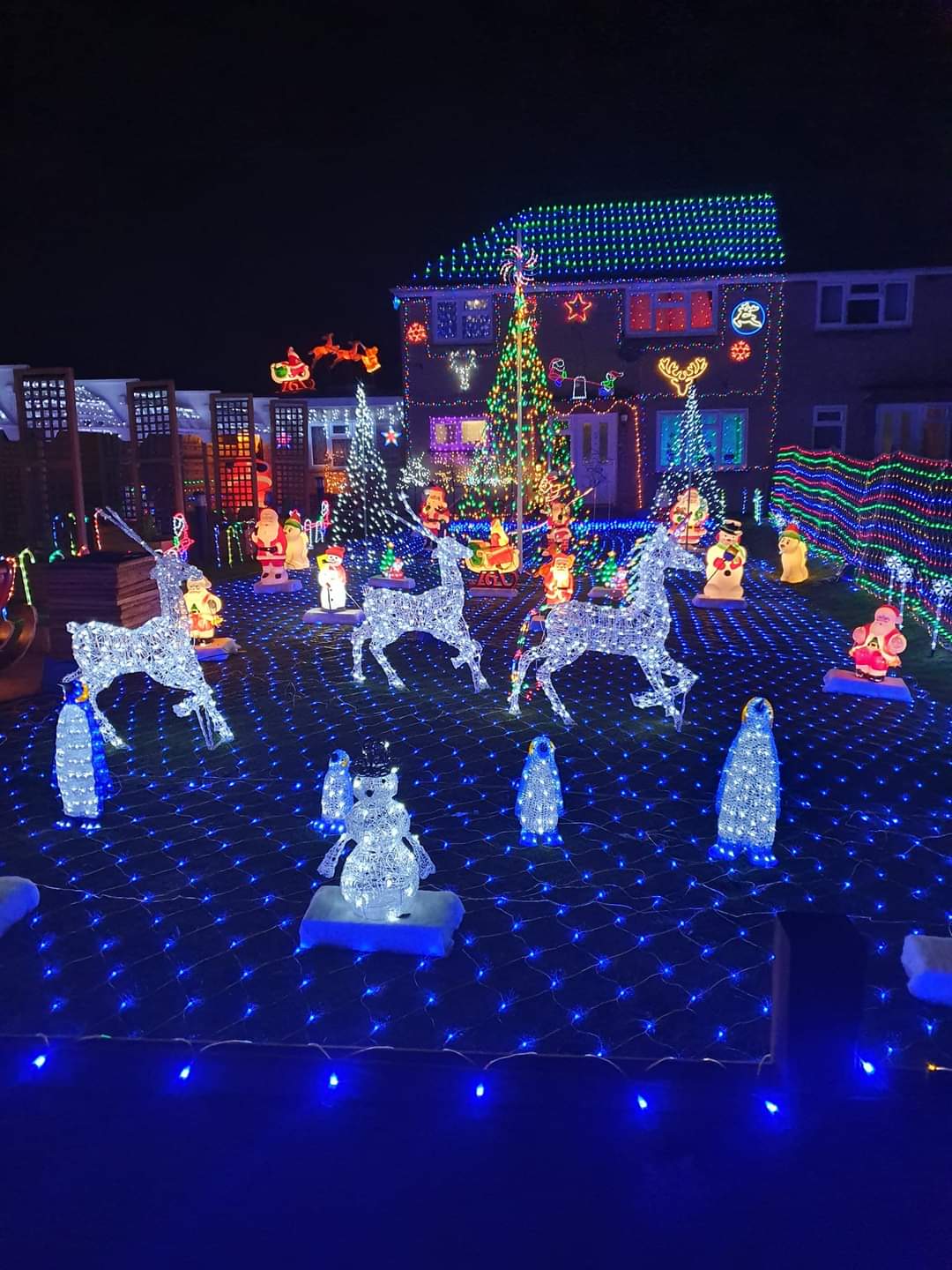 The judges wanted to give a special mention to Natasha Beames in Wantage, Oxfordshire, Natasha is a full-time carer to her daughter Mikayla, who is 15-years-old and is fighting brain cancer. They run a charity named Team Mikayla, raising money for other children suffering with cancer. Not only was the display stunning but the judges felt that their efforts and cause needed commending. Well done Team Mikayla.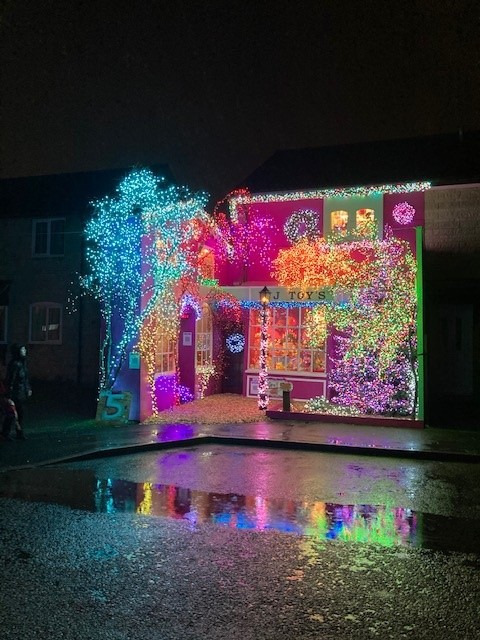 This Small Outdoor Display winner for 2021, and returning champion, taking home £1,000 in British Garden Centres vouchers is Jonathan Burge from Weston-Super-Mare. Jonathan wowed the judges for the 2nd year in a row with the complete remodel of his semi-detached home into on 'Olde Toy Shoppe' by adding an artificial wall to the front of the building. The front of the shop has window displays full of old-fashioned toys, many of them animated, adding movement to the display. Through the windows there are also elves moving up and down ladders, a breathing cat sat in front of a cosy fire, a spinning gremlin, moving robot, and rotating dolls. The trees and lantern outside the shop are covered from top to bottom with tiny glistening lights, each in a different colour. There are blues, purples, pinks and reds, all shimmering on a dark evening. This year, Jonathon dedicated his display to his Mum who sadly passed away last April and wanted to raise money for the hospice Charlton Farm in Wraxall.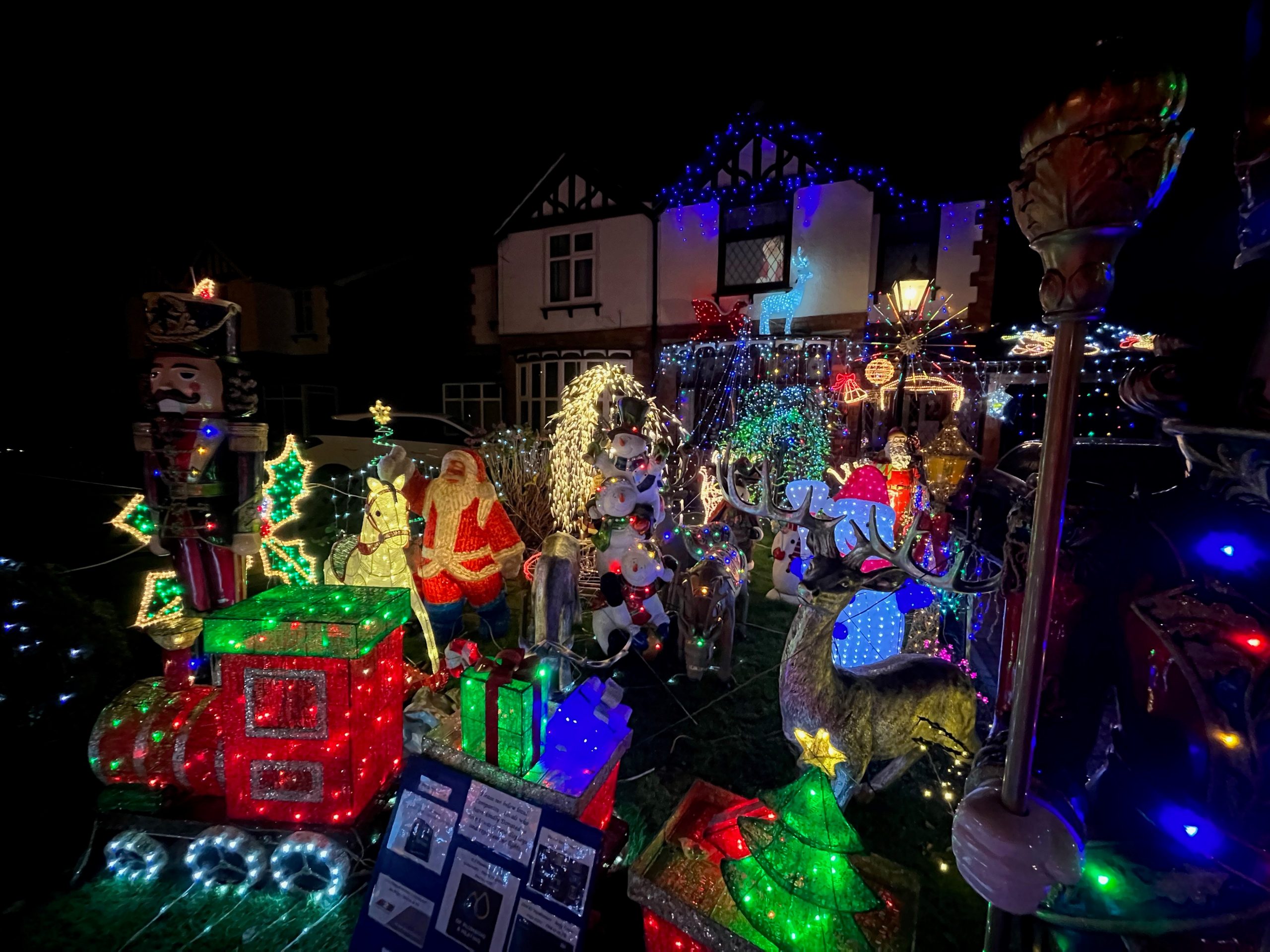 In second place winning £500 garden vouchers is 73-year-old David Robinson whose display has been going for nearly 40 years and raises money for his local hospice, St Luke's.
Bradley Illsley in Lambton is in third place, winning £100 vouchers for his front garden jam-packed with festive figurines.
BEST COMMUNITY OUTDOOR DISPLAY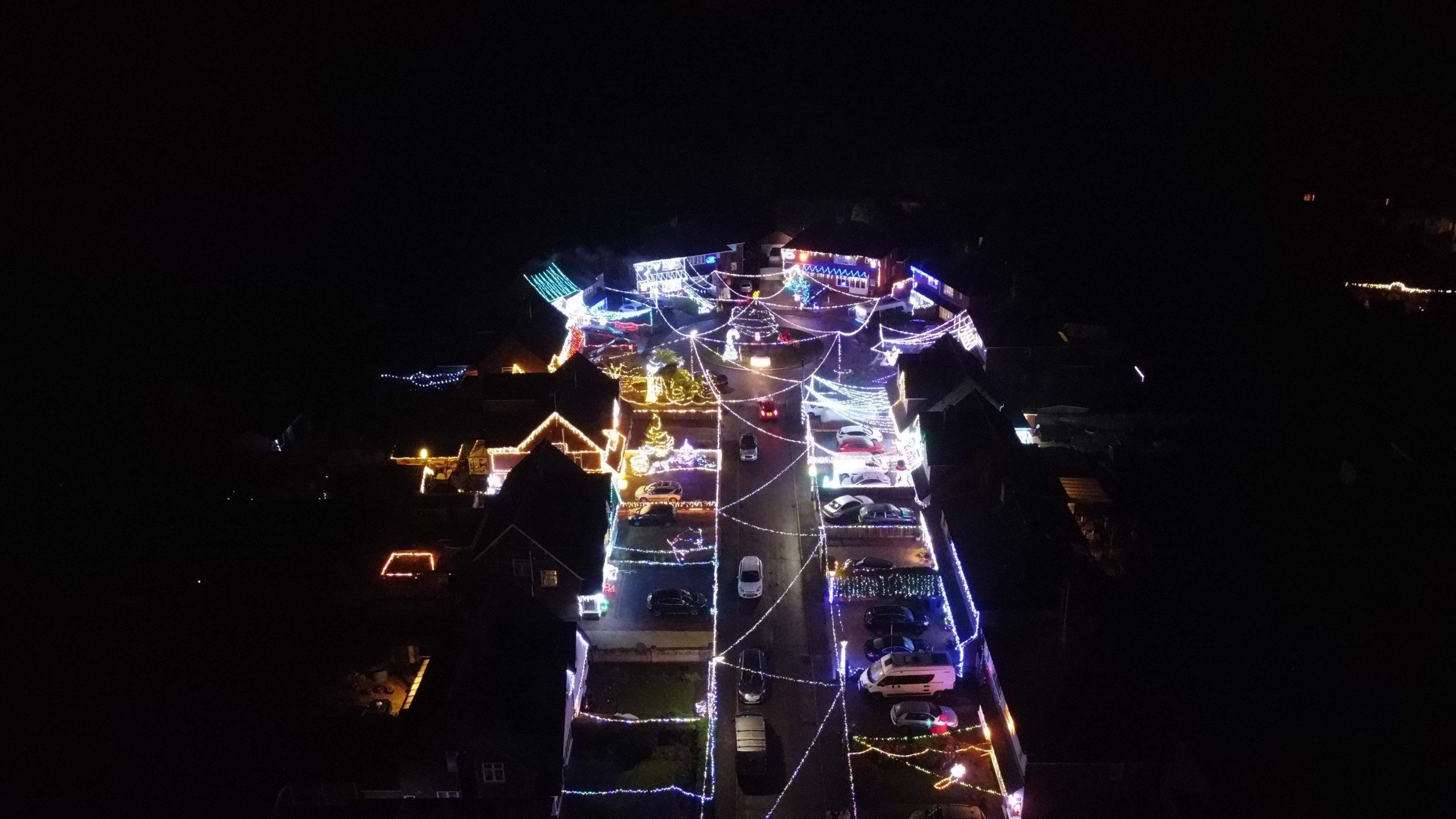 Rallying the troops and taking home £500 of British Garden Centres vouchers are winners Lansdowne Road, Burton-on-Trent. Each house is full of colourful string lights, structures, and even inflatable characters from snowmen to Santa. The trees and shrubs in the gardens are covered with bright lights, with more lights leading down the driveway, making the most of every surface. A central part of the road which features a large tree surrounded by a bench is decorated with lights and situated next to it is a huge sleigh that the children love to play on. Between each house, multicoloured lights are strung overhead, tying all the homes together. This cul-de-sac of 33 houses come together to create a display to raise money for a charity, this year it is for Midland Air Ambulance. Each night, the community come out dressed up to raise money and entertain passers-by.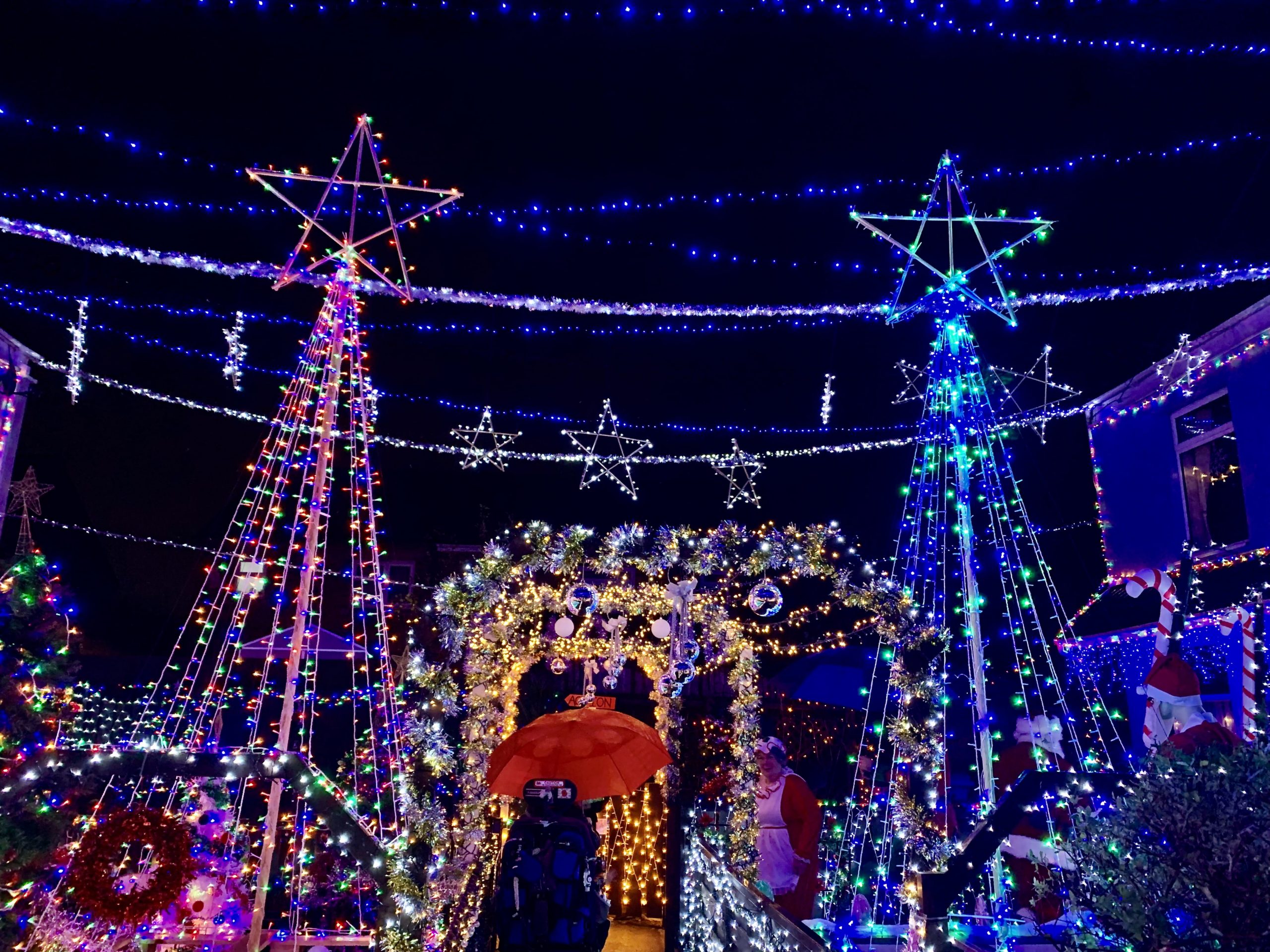 In second place, winning £200 in vouchers is Acland Street in Hull with around 100,000 lights among the 9 houses that take part in this community display.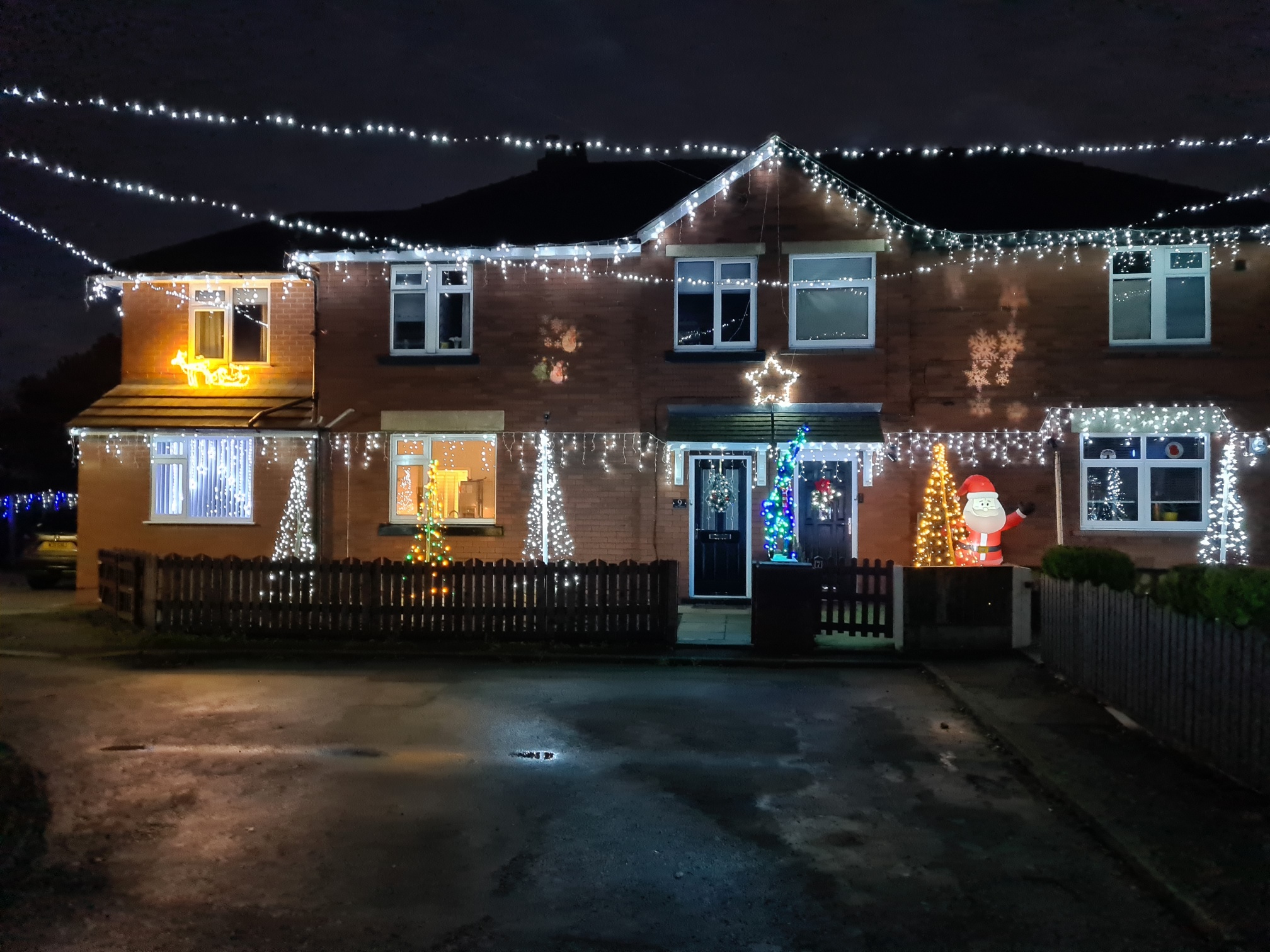 Third place goes to Whitley Crescent in Wigan, who work together to light up their corner of the neighbourhood, hoping to raise money for the local Wigan and Leigh Hospice, they receive £100 in vouchers.
BEST FRONT DOOR JUDGES CHOICE & Public Vote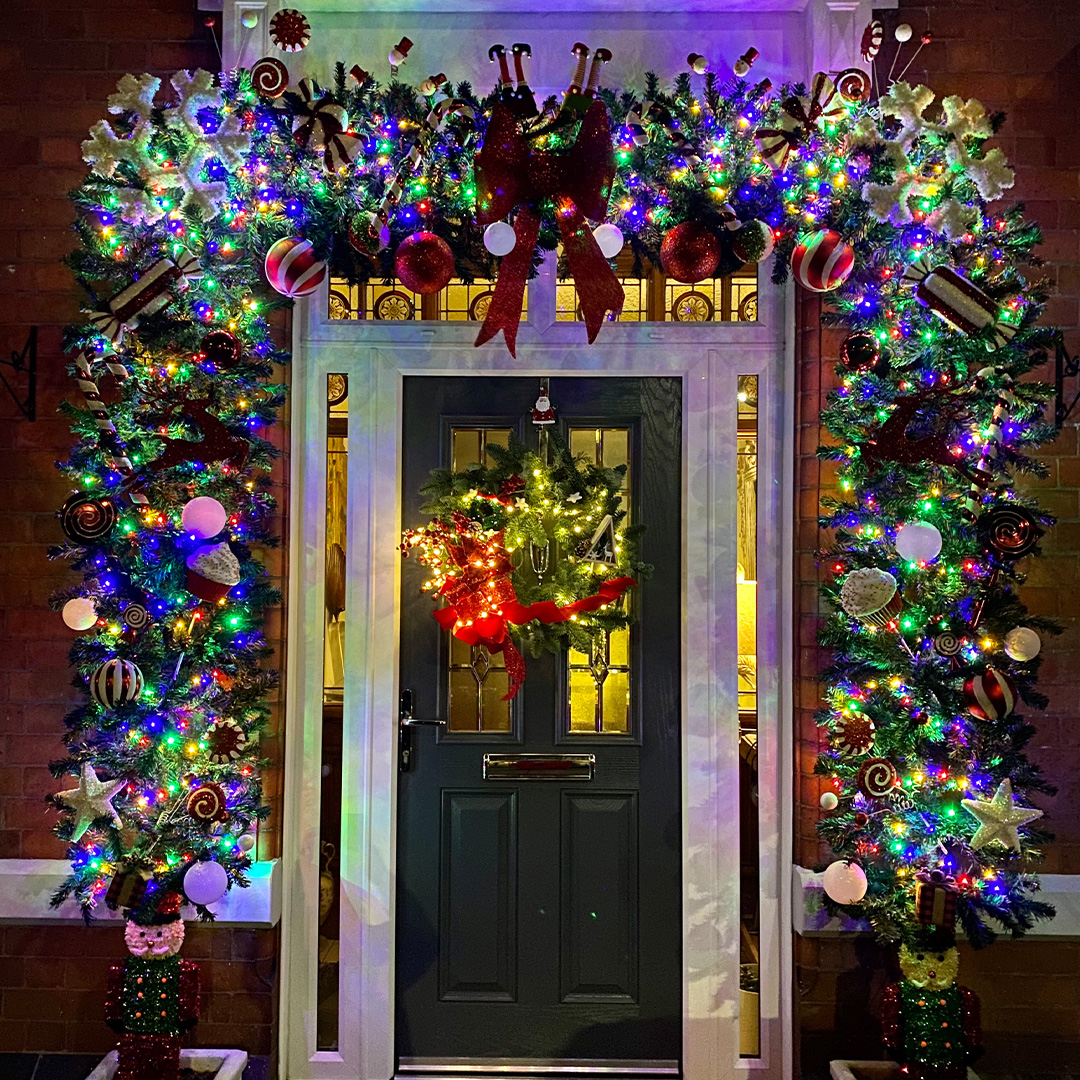 This year's Best Front Door judges' choice and winner of £100 British Garden Centres vouchers is Donna Mitchell-Talbot in Wednesbury. Candy treats and surprise sweets was the theme of this display, with a bold garland full of red and white décor that resemble sweet treats. Candy canes, swirly baubles and crackers frame this front door, topped with a large red bow. The centre of the door features a circular wreath with an asymmetrical design with glossy red berries and a large, red, felt ribbon that adds texture and depth to the display
In second place for Judges Choice AND The Public Vote is Mandy Calderon with her icy winter wonderland archway, receiving £100 in vouchers.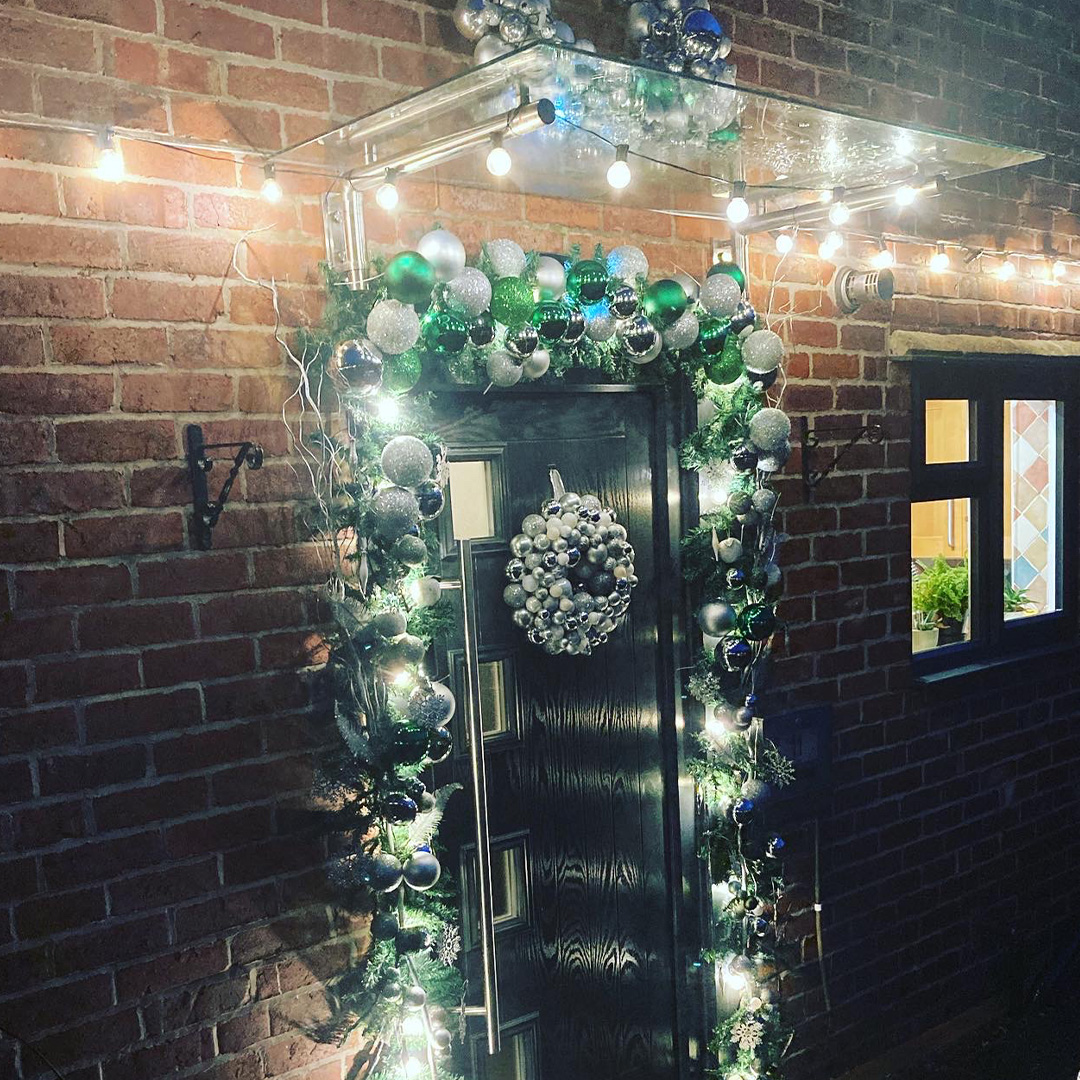 Third place goes to Sam Howson, with a white and silver contemporary design, taking home £25 in British Garden Centre vouchers.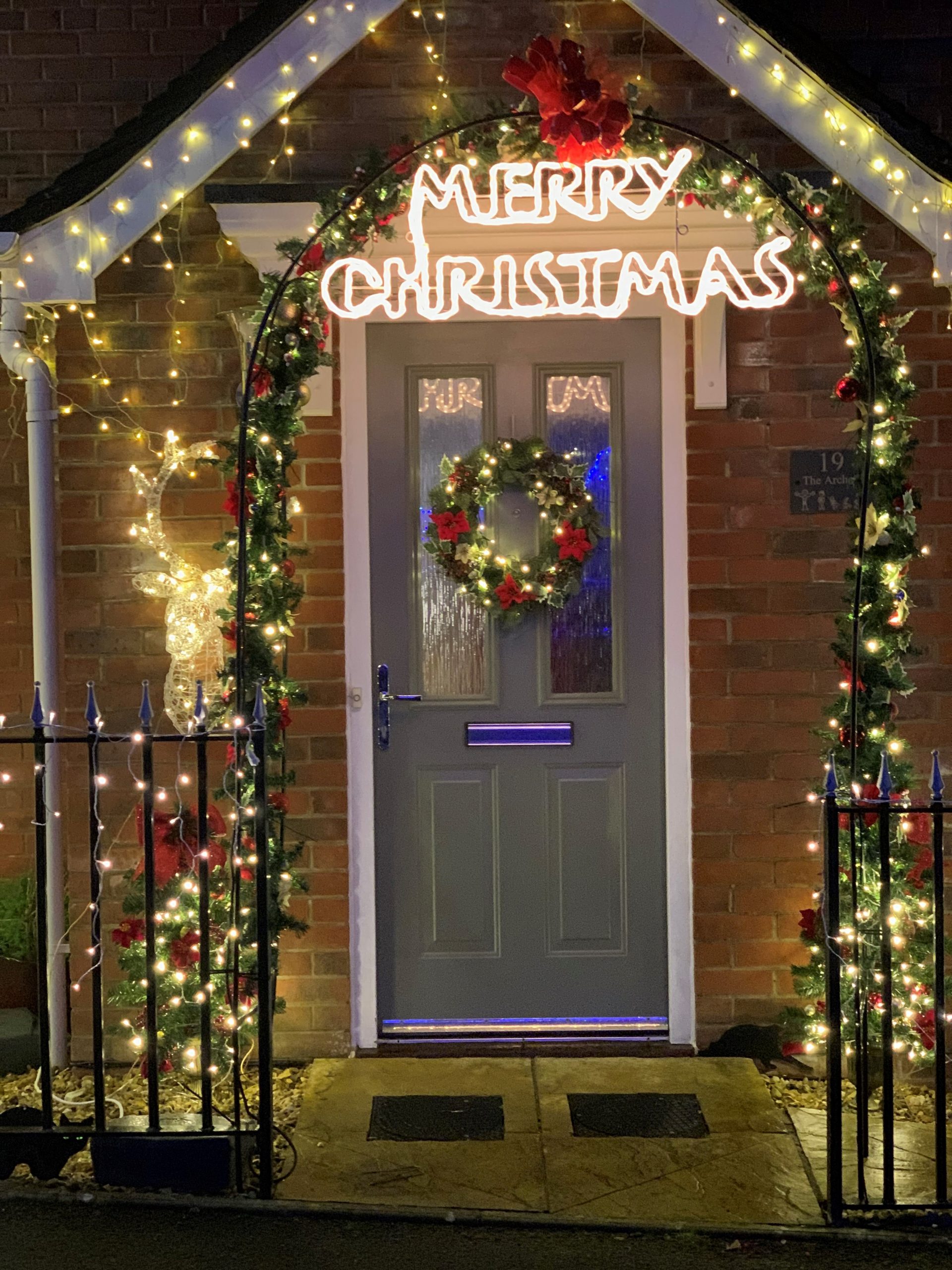 This year's winner of The Public Vote BEST FRONT DOOR is Angela Archer with her warm traditional display. Angela wins £100 of British Garden Centres gift vouchers.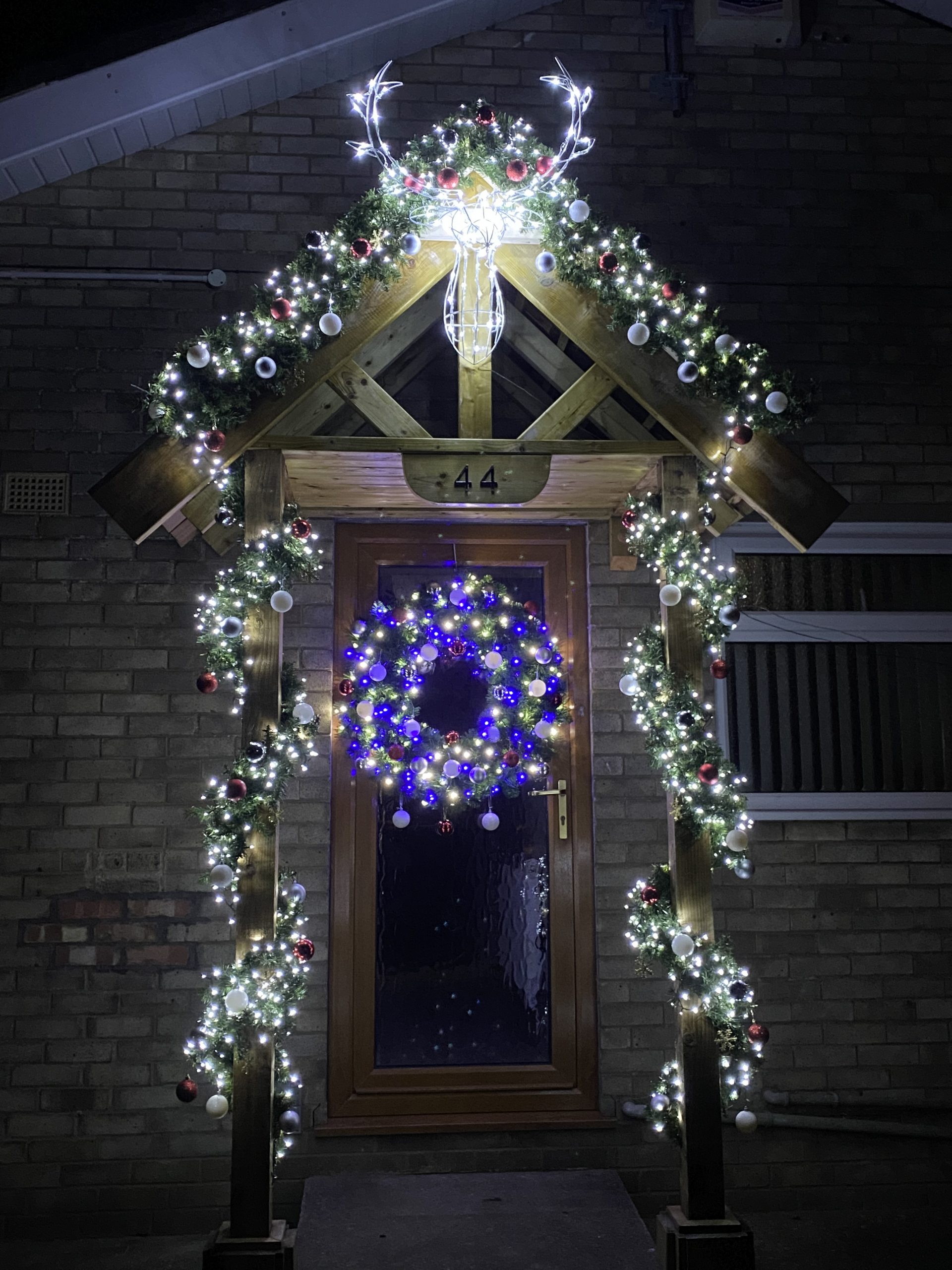 Mark Brown is our 3rd Place winner of The Public Vote for BEST FRONT DOOR. He wins £25 in Vouchers
BEST CHILDREN'S DISPLAY JUDGES CHOICE & PUBLIC VOTE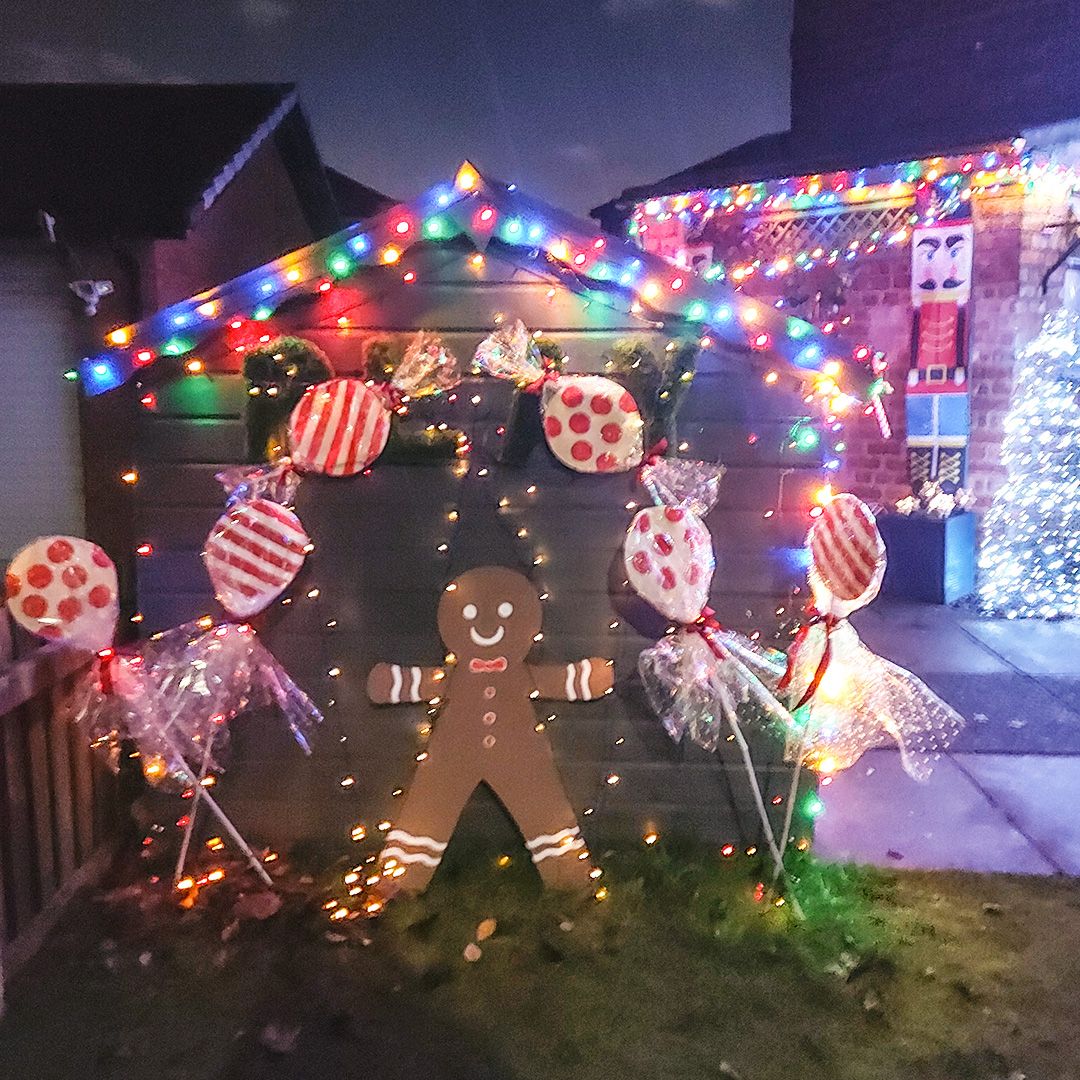 This year's winners of the judge's choice AND The Public Vote for the Children's display, and winner of £200 British Garden Centres gift vouchers is Charlie Cooke from Warrington. Charlie transformed the playhouse in his garden into a magical grotto. The outside features a large gingerbread man that was hand-painted and surrounded by large sweets and lollipops with bubble wrap as the sweet wrappers. The eaves of the grotto are adorned with bright, colourful lights that brighten up the roof that is covered with snow. Inside, there is a festive mural of a fireplace decorated with a garland and stockings which helps to set the scene. Concertina gingerbread men are hung from the walls as well as red and white tinsel which hangs from each corner of the grotto. The mini-Christmas tree is decorated with baubles as the perfect finish to his festive display.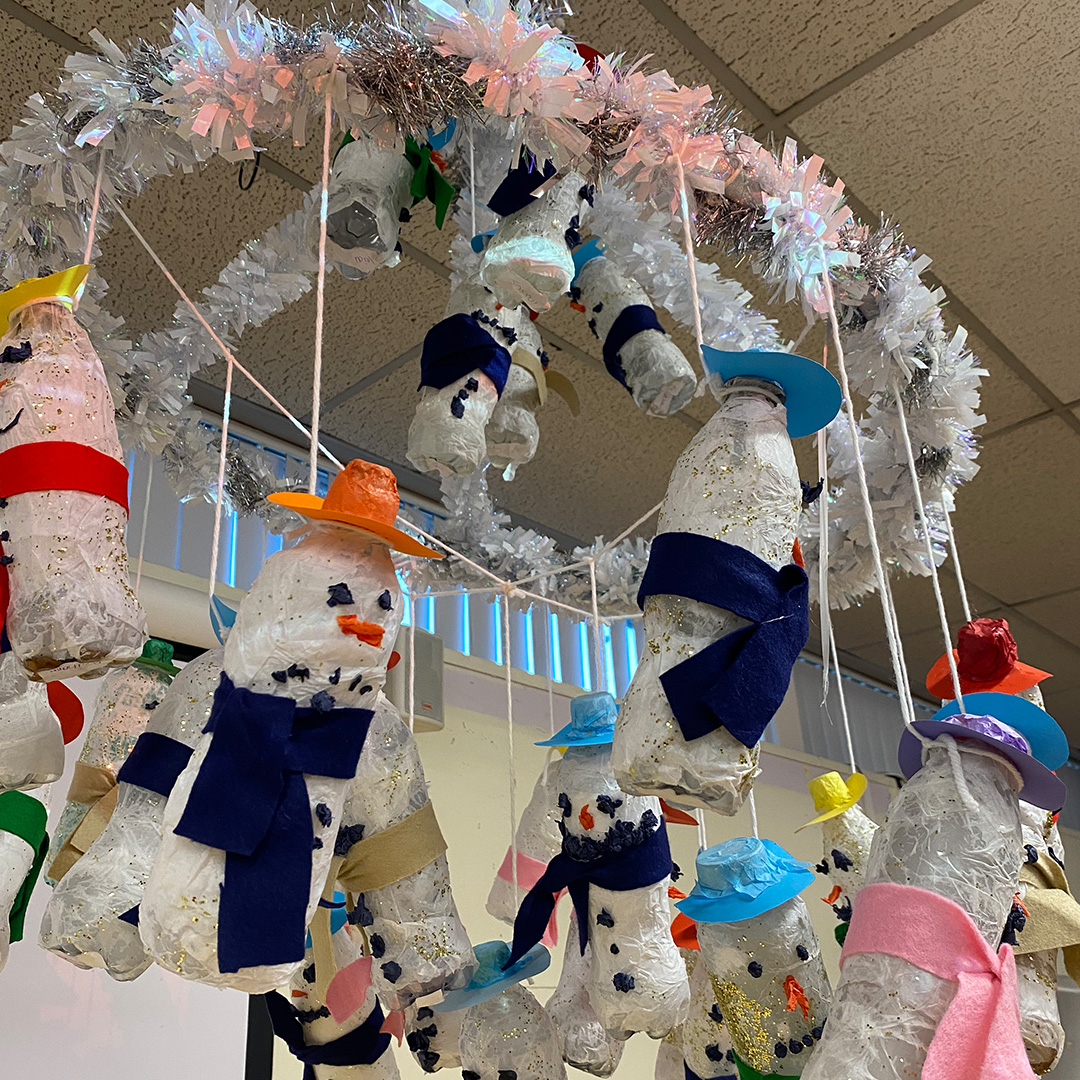 In second place for Judges Choice AND The public Vote and winner of £125 vouchers is Parkgate Primary School in Southampton who created stunning festive hoops using recycled materials to create snowmen, reindeers, angels, and other festive characters to hang from their classroom ceilings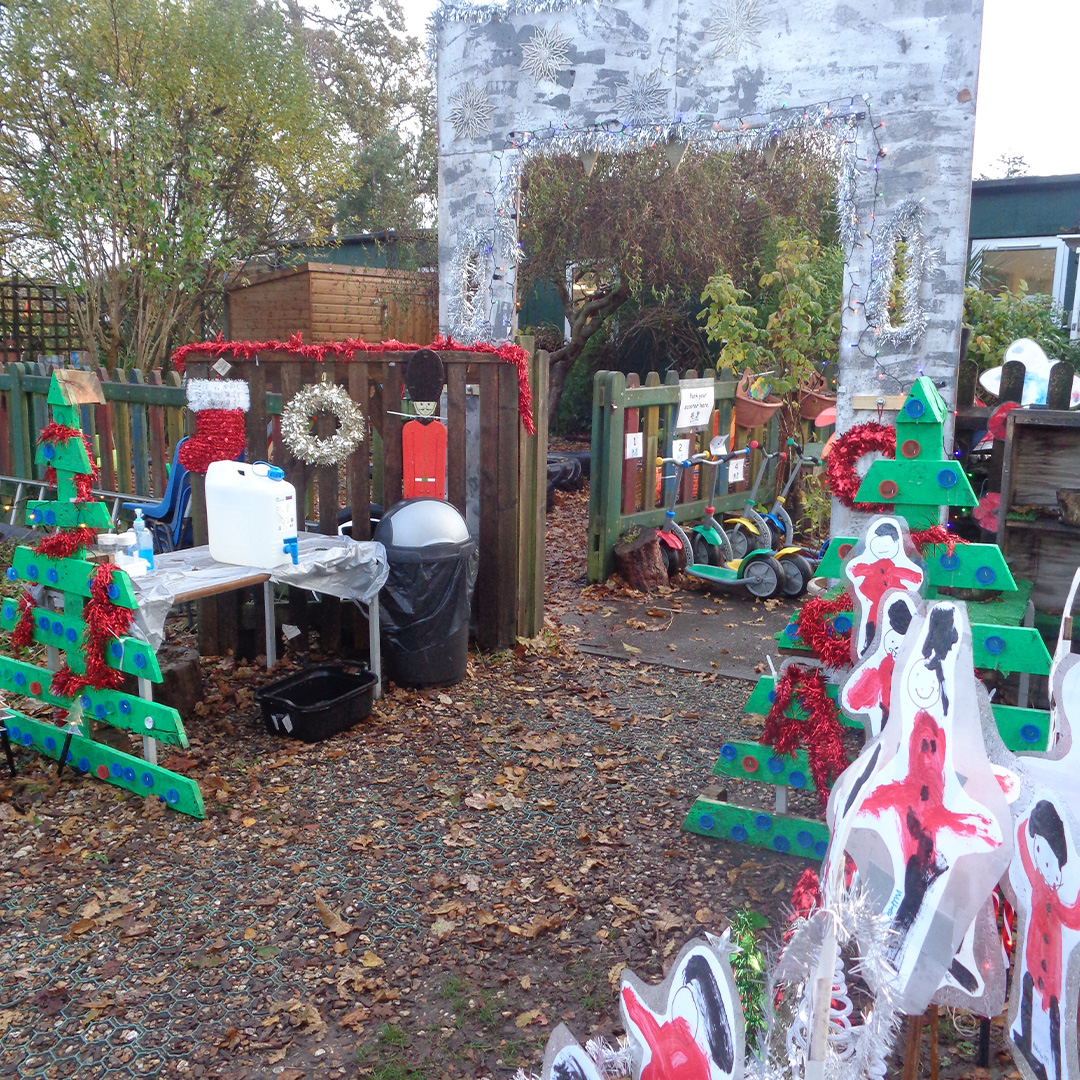 In third place Judges Choice is Chewton Common Playgroup in Christchurch who receive £50 vouchers with their eco-friendly festive fortress.
Runners up for Judges Choice are Alice Coad, Jacob Coad, and Chaucer Junior School, who receive £25 worth of vouchers each.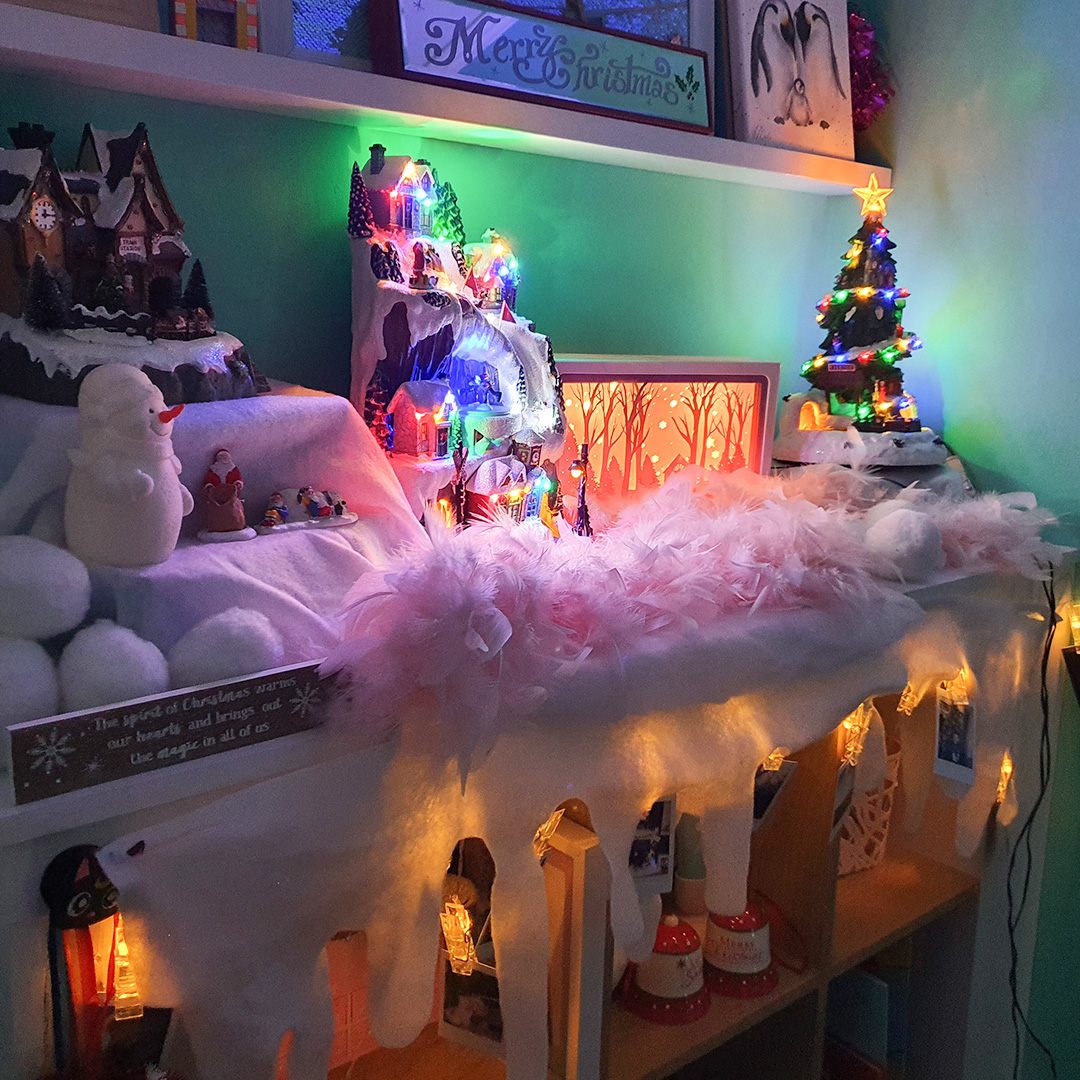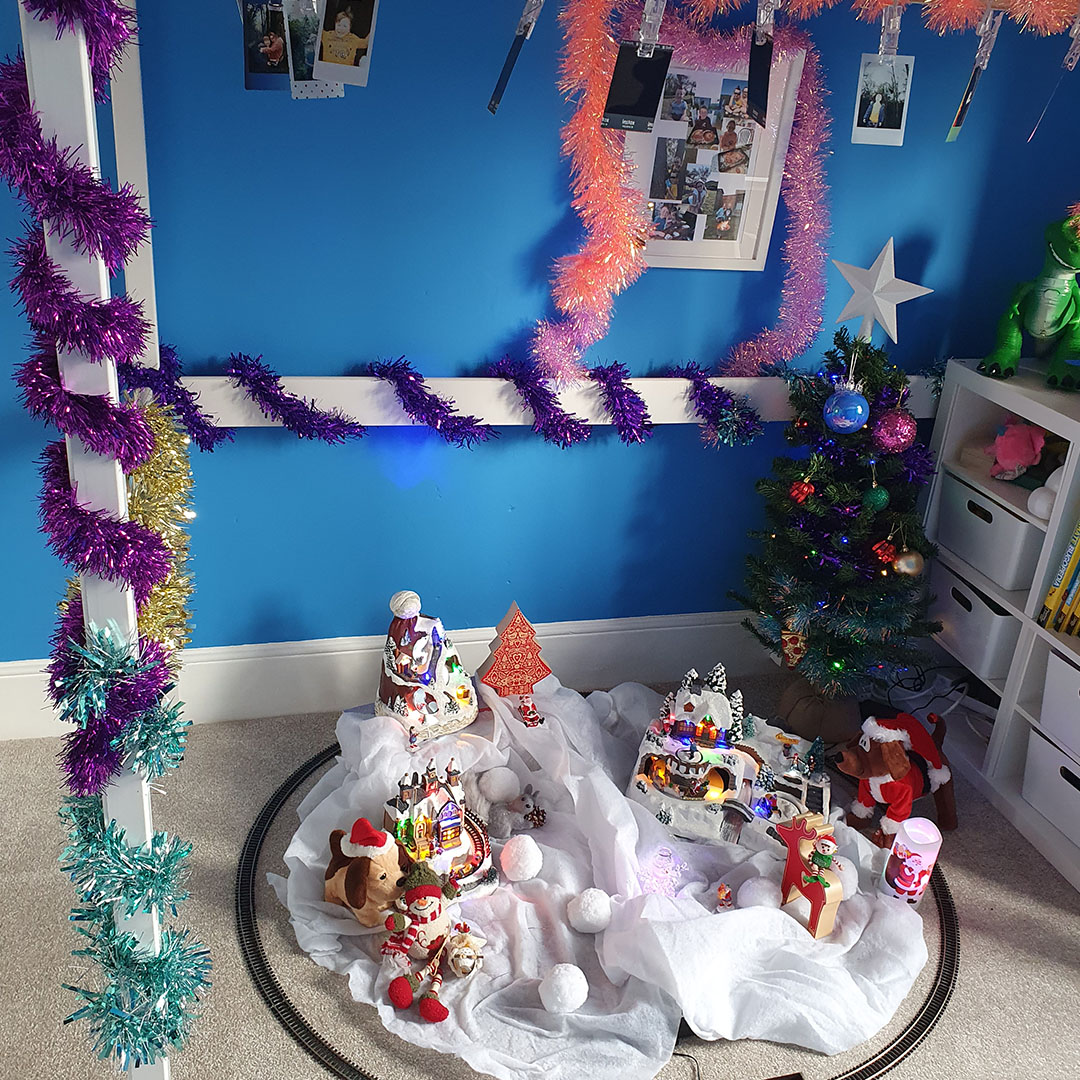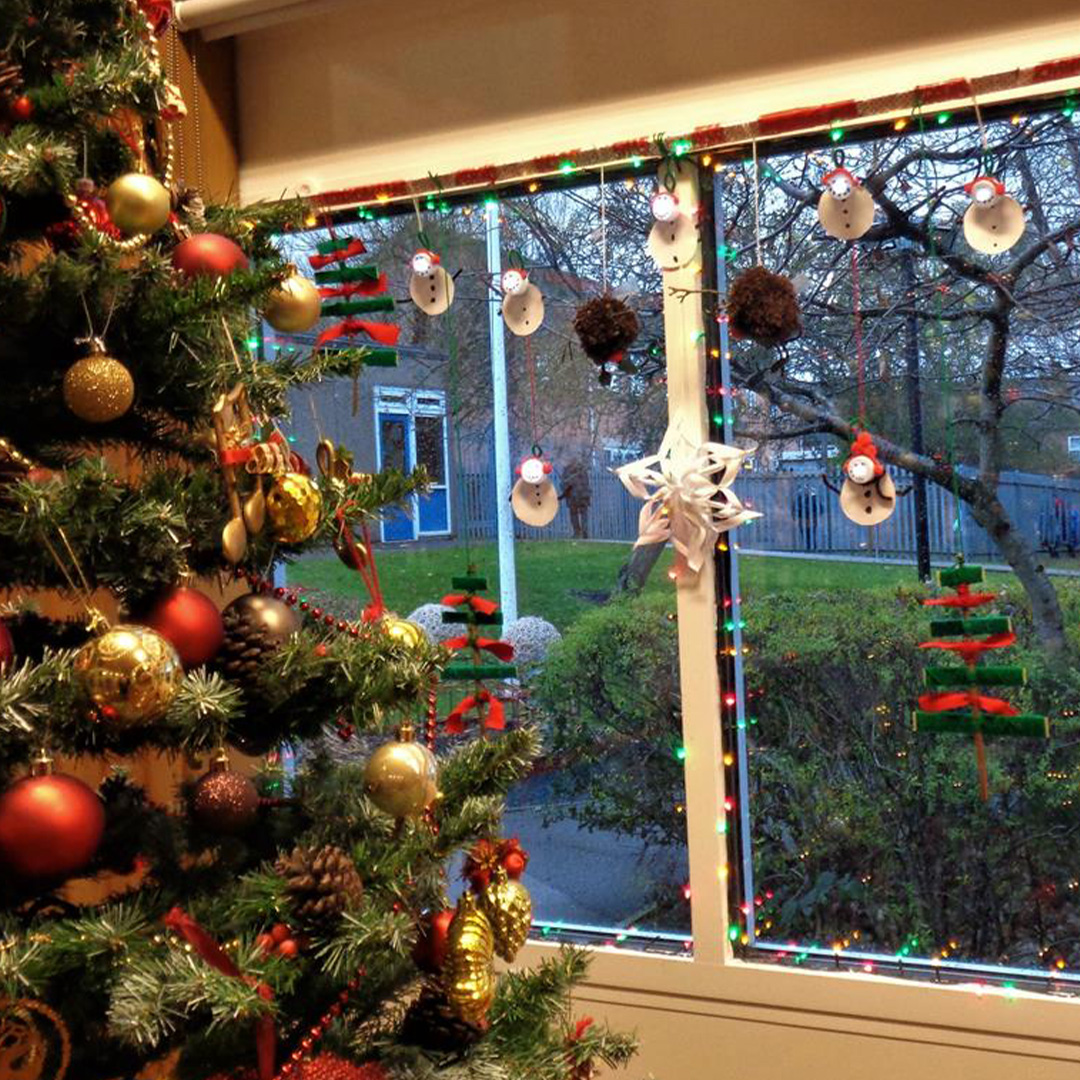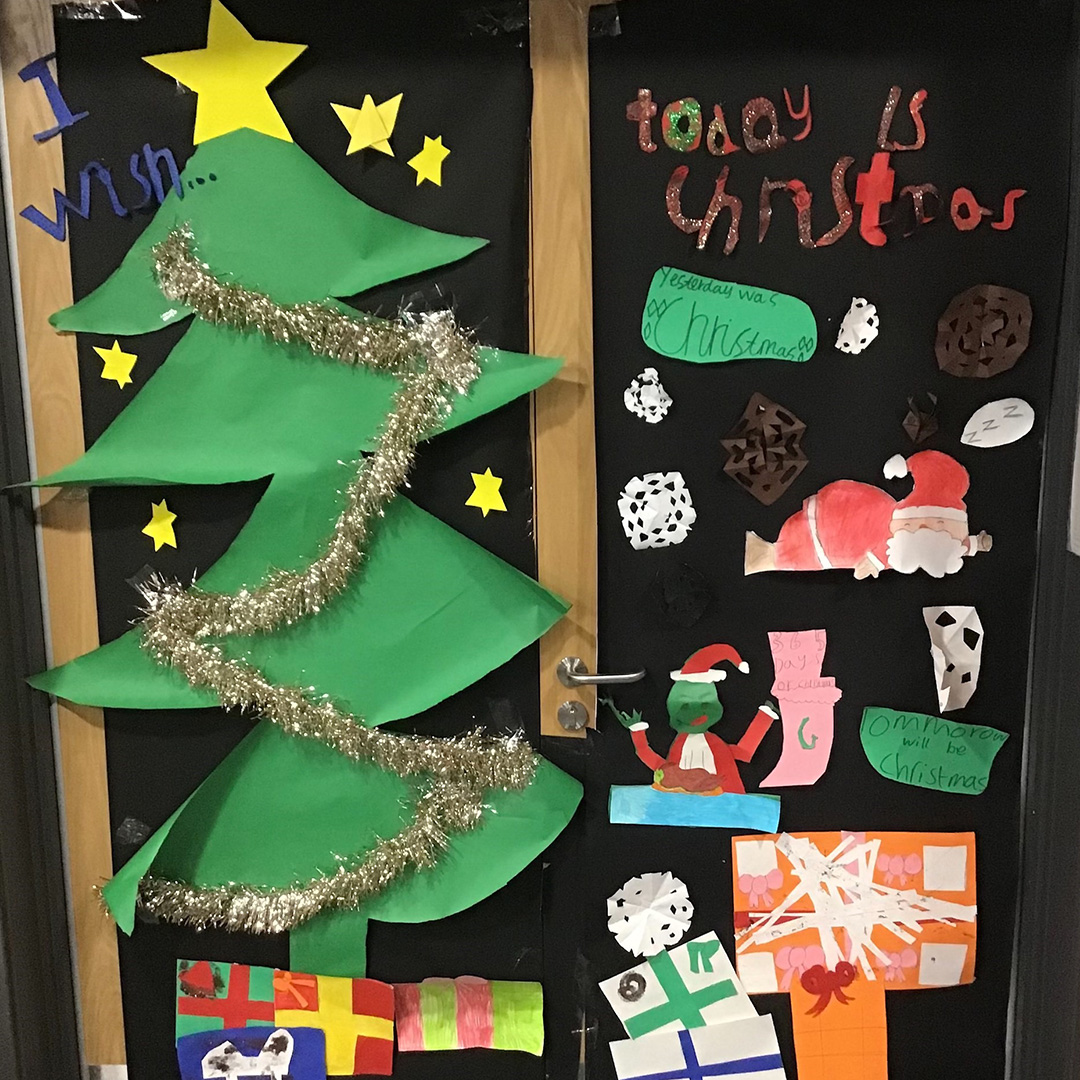 In third place for the Public Vote is Riverbank Primary School who also placed as a runner up in the Judges Choice. They will receive £50 in garden centre gift vouchers!
Once again, the entries to Illumination Street have been truly inspiring, spreading Christmas cheer far and wide. With the campaign growing every year, we already can't wait to see what 2022 will bring. For more information, visit the website illuminationstreet.com. Merry Christmas and a Happy New Year to all our followers and entrants.