Illumination Street Winners 2019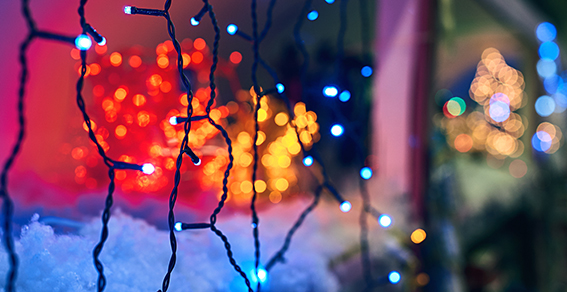 This Christmas, people up and down the country have been bedecking and bedazzling their homes to enter the Illumination Street competition, sponsored by Safestyle UK and the brainchild of David Domoney - Chartered Horticulturist – all in an effort to brighten up Britain's streets this Christmas.
The campaign has taken the nation by storm, with efforts going towards raising money for well-deserving causes and spreading joy to the masses. The national competition has seen communities brought together and people of all generations encouraged to engage in their gardens during winter. Everyone who has rallied together to light up the lives of others have put in truly extraordinary effort, and now we can announce that these are the winners of the Illumination Street competition for 2019!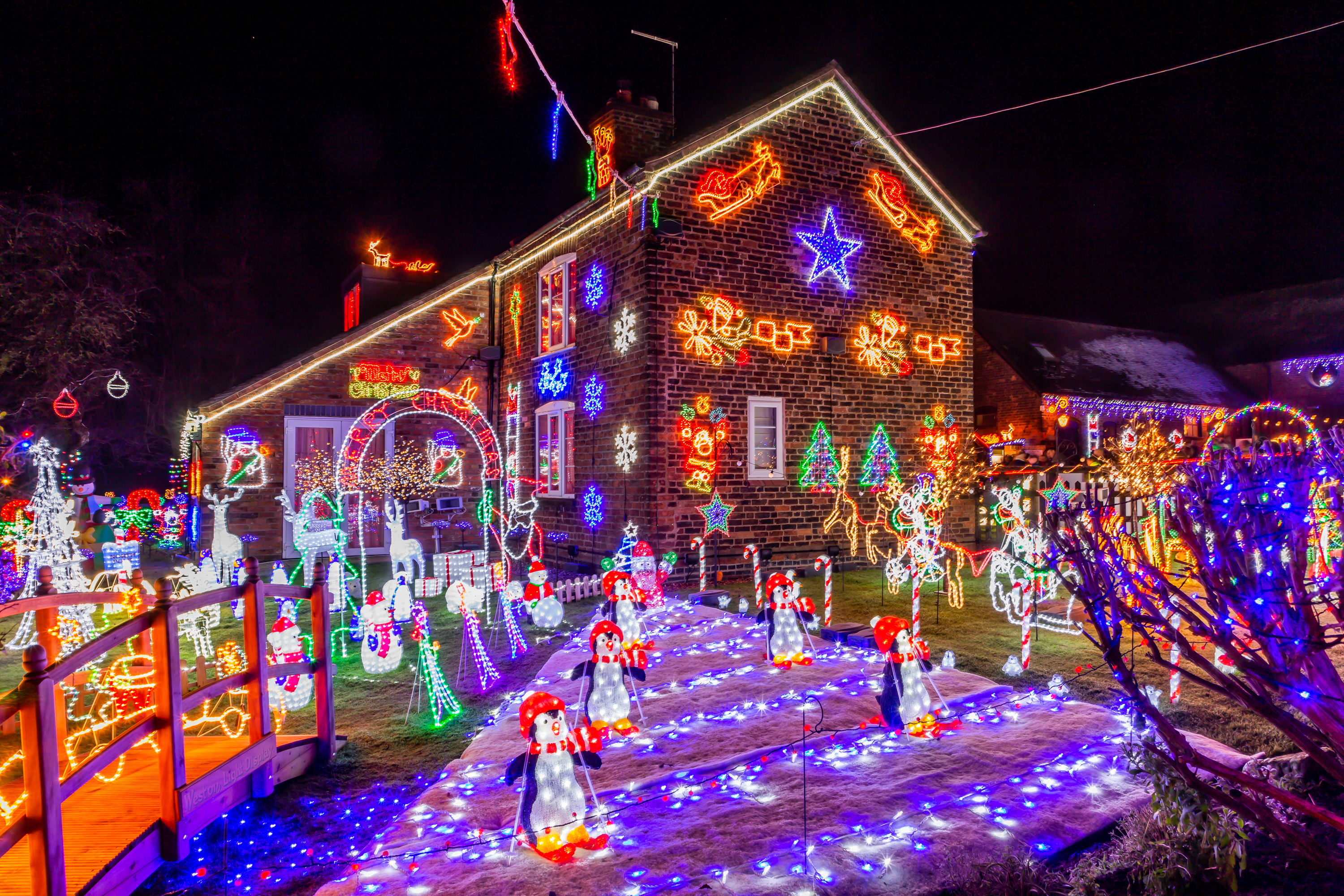 The 'Large Front Garden Display' category is designed to motivate people to go big and bold with their Christmas exhibits, and entries have been so dazzling they're probably visible from outer space; enchanting shows timed to music and family-engineered efforts of festivity.
Submissions poured in of colossal-size, raising awareness and much-needed funds for charities close to their hearts. One of these entries was winner, 'Weston Christmas Lights' from Crewe—a well-deserved champion of the £1000 1st prize, thanks to Safestyle UK. Graham Witter and his family have gone above and beyond, planning for weeks in advance, to put on a light show that's visited by 15,000 people each year. This illuminating demonstration has raised £92,310 since 2013—it's the perfect example of the charitable efforts spreading a little seasonal cheer.
In 2nd place is 'Illumin8 Christmas Lights', winning £500 with their charming entry that was orchestrated single-handedly by a 16-year-old boy who's become known locally as the "King of Christmas". And 3rd place goes to the 'Cope Park Christmas' display, earning them a fantastic £100.
Championing small garden pride, David Domoney – the campaign's founder -says that no matter the size of your garden, there are ways to enjoy the green spaces available to you. So, the category 'Small Front Garden Display' celebrates small spaces that have a big impact. Domoney said: "This year we've seen demonstrations to a very high standard, with entries full of heart-warming acts of kindness and compassion".
And the winning display from this category could warm even the Grinch's cold heart. David Nutt's display, from Sutton Coldfield, is the 1st place winner and goes home with £1,000 in his pocket, thanks to a unanimous vote from the judges, who loved that over the past 5 years he's raised nearly £10,000 for charity. 2nd place, winning £500, was snapped up by Greg Ward for his display featuring a 7ft LED Santa—all in memory of his late brother, whose Birthday was Christmas Day. 3rd place is awarded to 'A Colourful Christmas' by Dean Coad, who goes home with £100 to boot!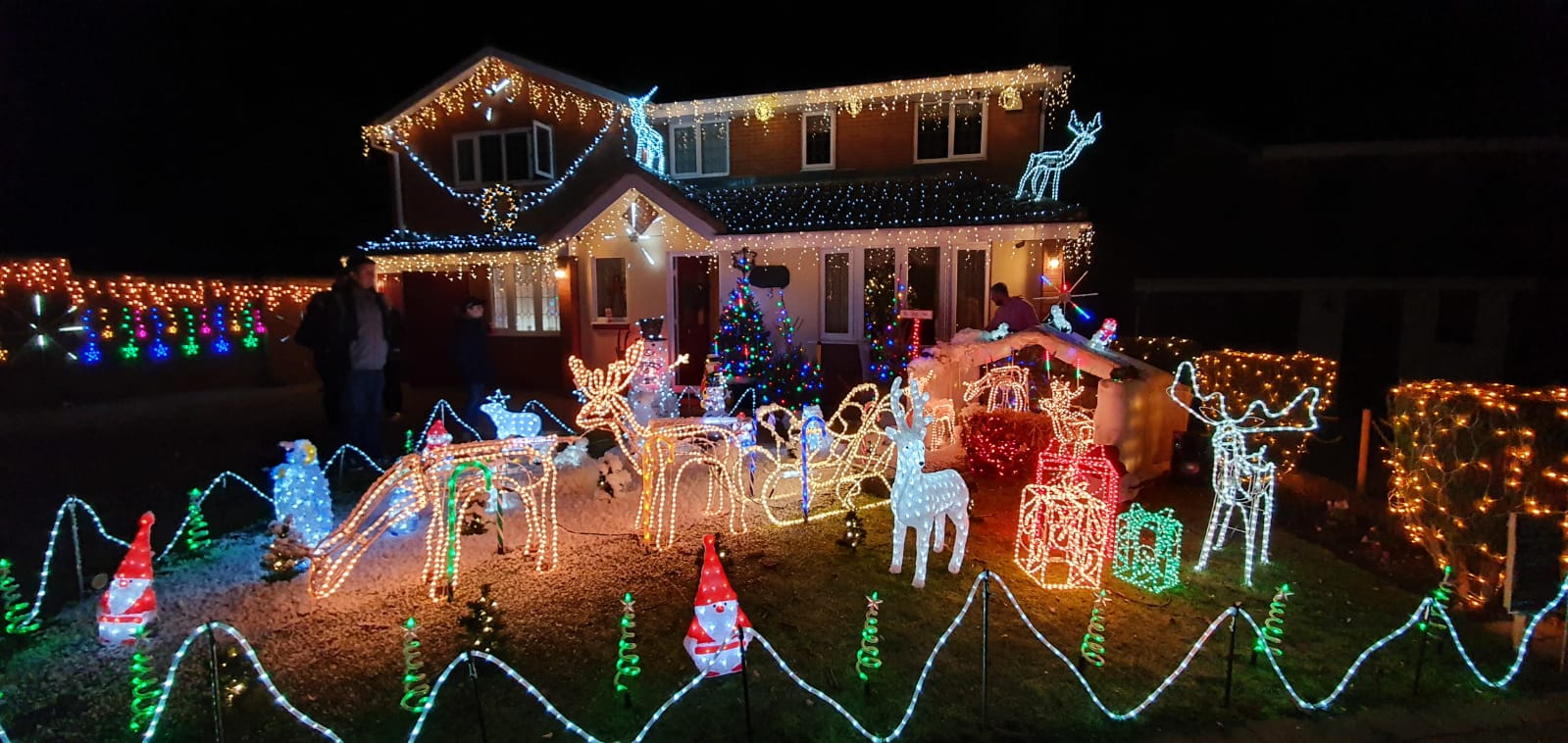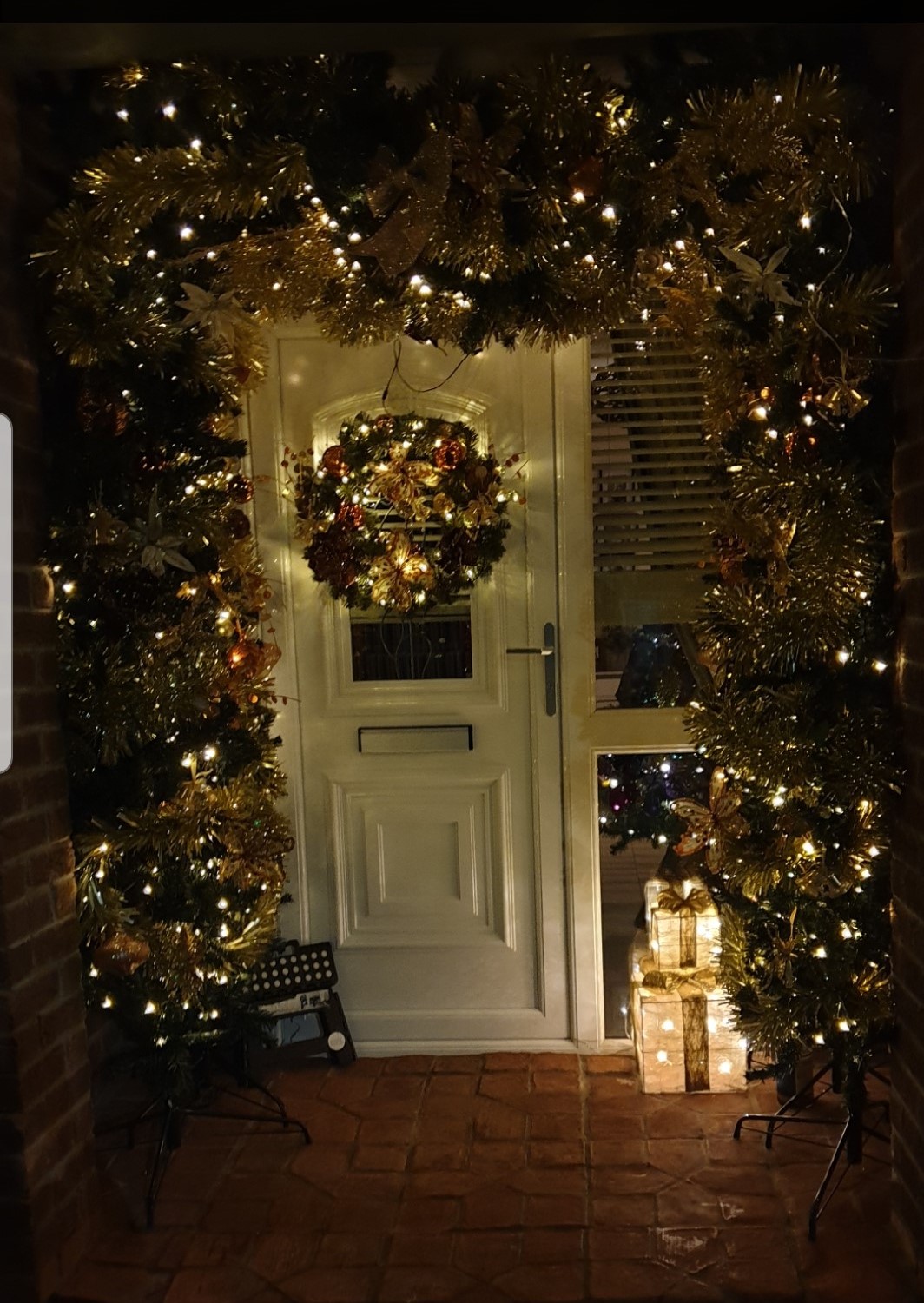 A front door festooned in foliage truly says 'welcome' during the Christmas season, and the doors we've seen were decked out delightfully. Our 1st place prize of a new front door worth £1,500, goes to 'The Celtic Arch' which was so lovingly put together the judges suspect Santa's elves were involved.
Christmas creativity can be enjoyed by people of all ages and the 'Children's Window Display' category saw young and old generations brought together in Christmas camaraderie. A fantastic example of this is our winner, 'Winter Deer Park', a display handmade by the homeowner's Grandson—congratulations on your £200 1st place prize. Second place (£125) goes to 'Treasure Trove'—a Disney-themed display, and third prize (£75) is awarded to 'Winter in the Forest' which was adorned with handmade creations.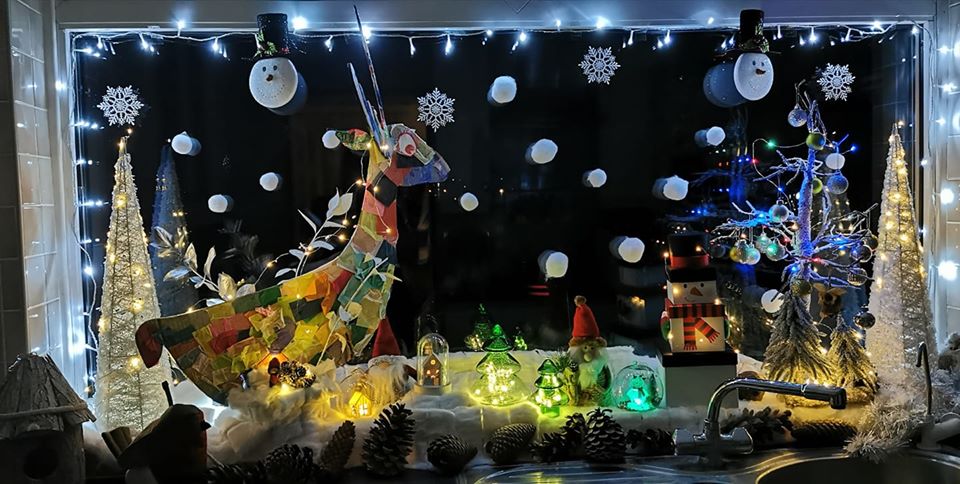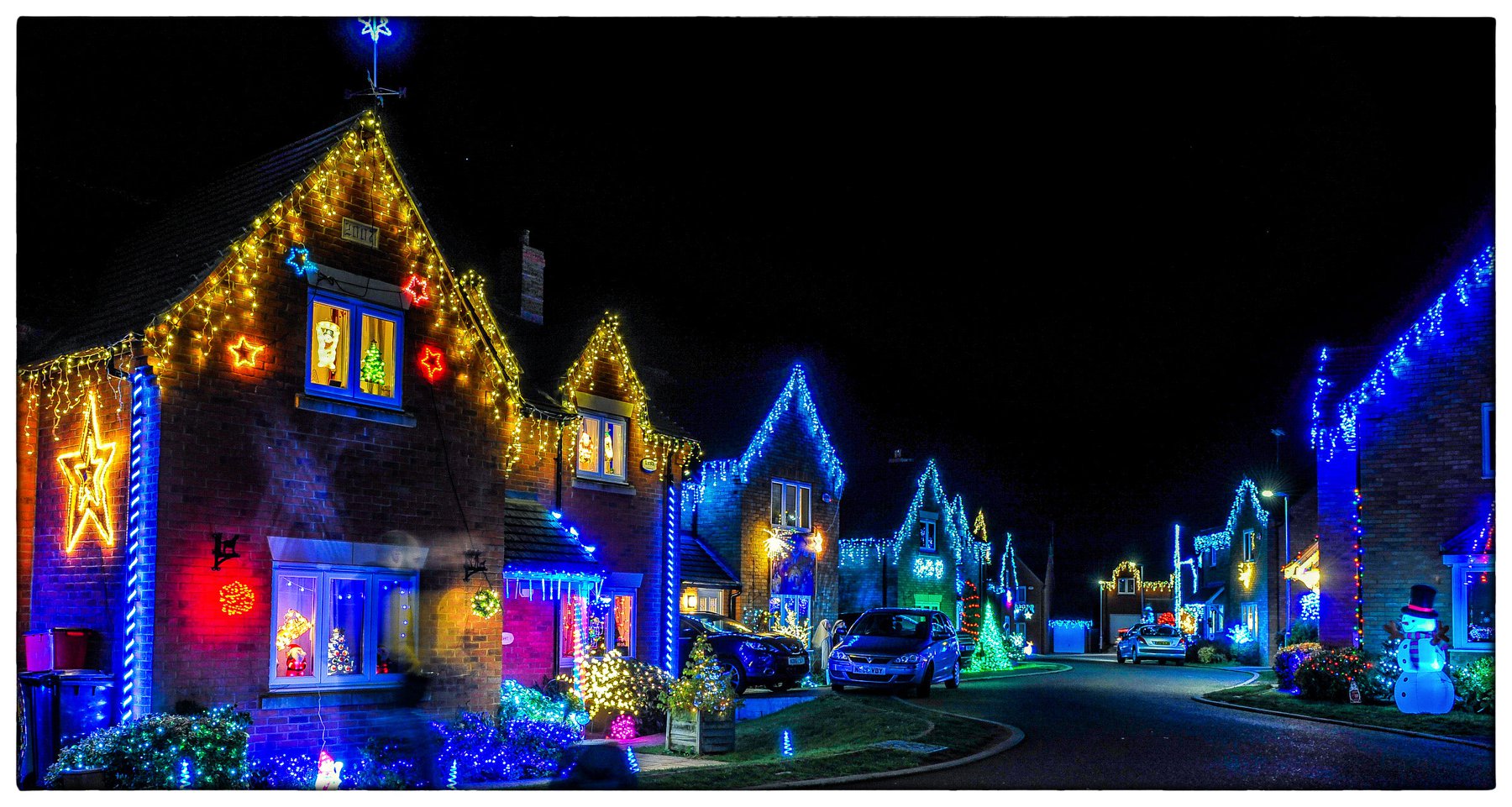 The final winners for the Illumination Street competition are the communities who rallied together to adorn their social spaces with merriment. With displays of dedication to your neighbourhoods, many ensure those that are vulnerable within the community have somewhere uplifting to be during winter. And our winner, 'Hollow Wood Road', is no exception; having donated money to food banks and over £17,000 to charities over the past two years—they go home with 1st prize of £500 this Christmas.
And 2nd place of £250 goes to 'Kineton Christmas Trail', while the £100 third-place prize is awarded to 'Lansdowne Road Lights'.
Wrapping up the Illumination Street competition for 2019, Illumination Street's sponsor, Safestyle UK, said: "The quality of entries was astounding and picking between them has been really tough—they've all shown great demonstrations of Christmas spirit", while Sunday Mirror Head of Features and Illumination Street judge, Emma Pryer, said: "It was truly magical judging these charming displays for the amount of good that they do at this time of year".
To everyone who entered, you've done a marvellous job of brightening up Britain's streets and we hope you'll enter next year for another year of illuminating Christmas creativity, visit illuminationstreet.com.
We just want to say a massive thank you for all your incredible entries this year! The standard was so high and we couldn't believe the lengths you have gone through to raise money, or to just bring Christmas Cheer to your street or town.
If you missed out this year, don't worry! Illumination Street will be back in 2020!
Have a Merry Christmas and a Happy New Year!!