Dressing your table for Christmas Dinner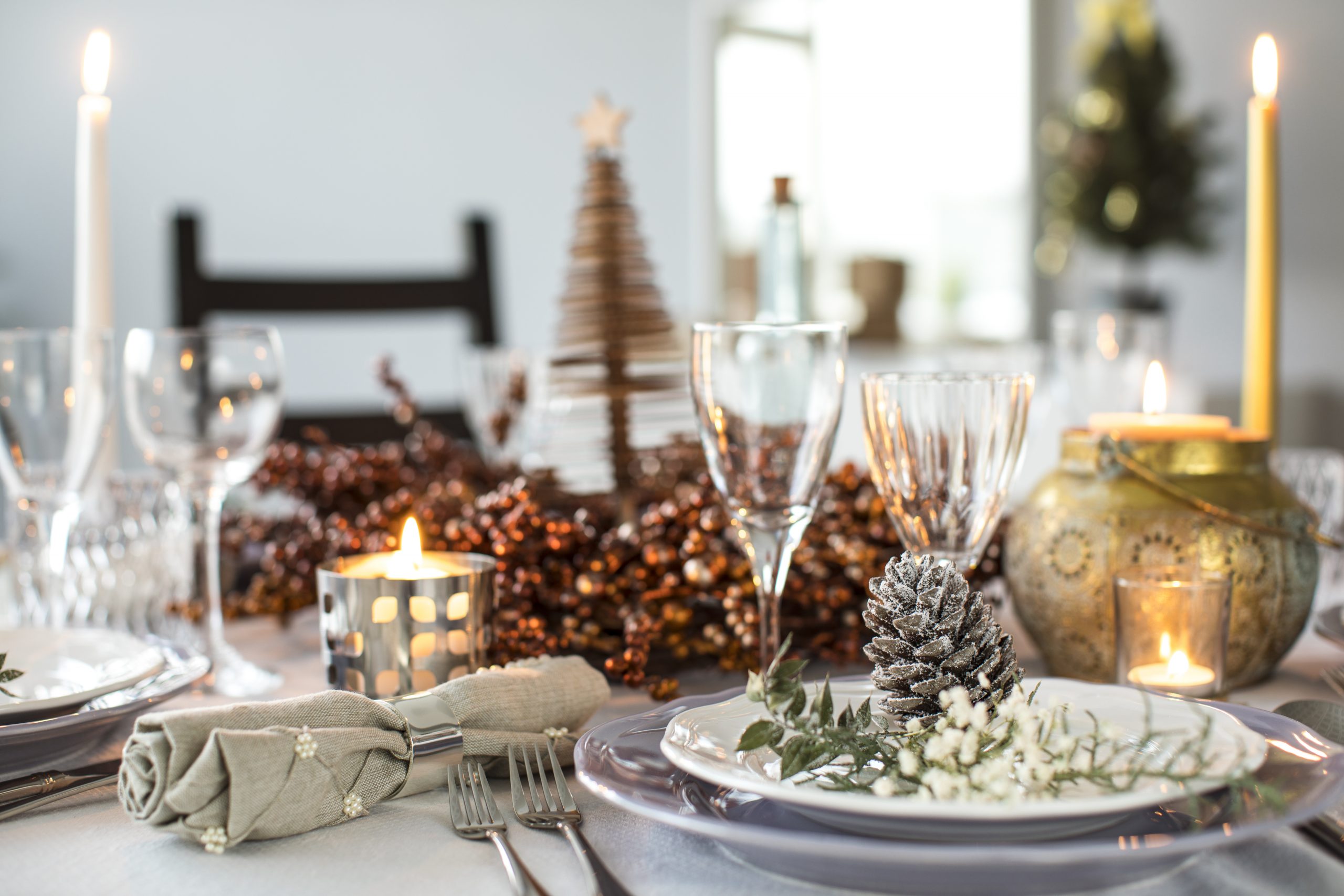 Ah the Christmas Dinner. Possibly one of the things we most look forward to at Christmas time. 3 types of stuffing, extra gravy and of course pigs in blankets. So why not make your table look as good as your festive feast and spruce things up this year. We're here with some helpful tips on how you can dress your table for Christmas Dinner so it looks as good as it tastes.
Pick your theme – I'm sure by now your Christmas decs are up and you have chosen your theme and colour scheme for this festive season. So why not match your table to your decs. Whether you've gone for the traditional reds and golds, or maybe you've gone completely the opposite and gone for the Kitsch Christmas, why not match your table too.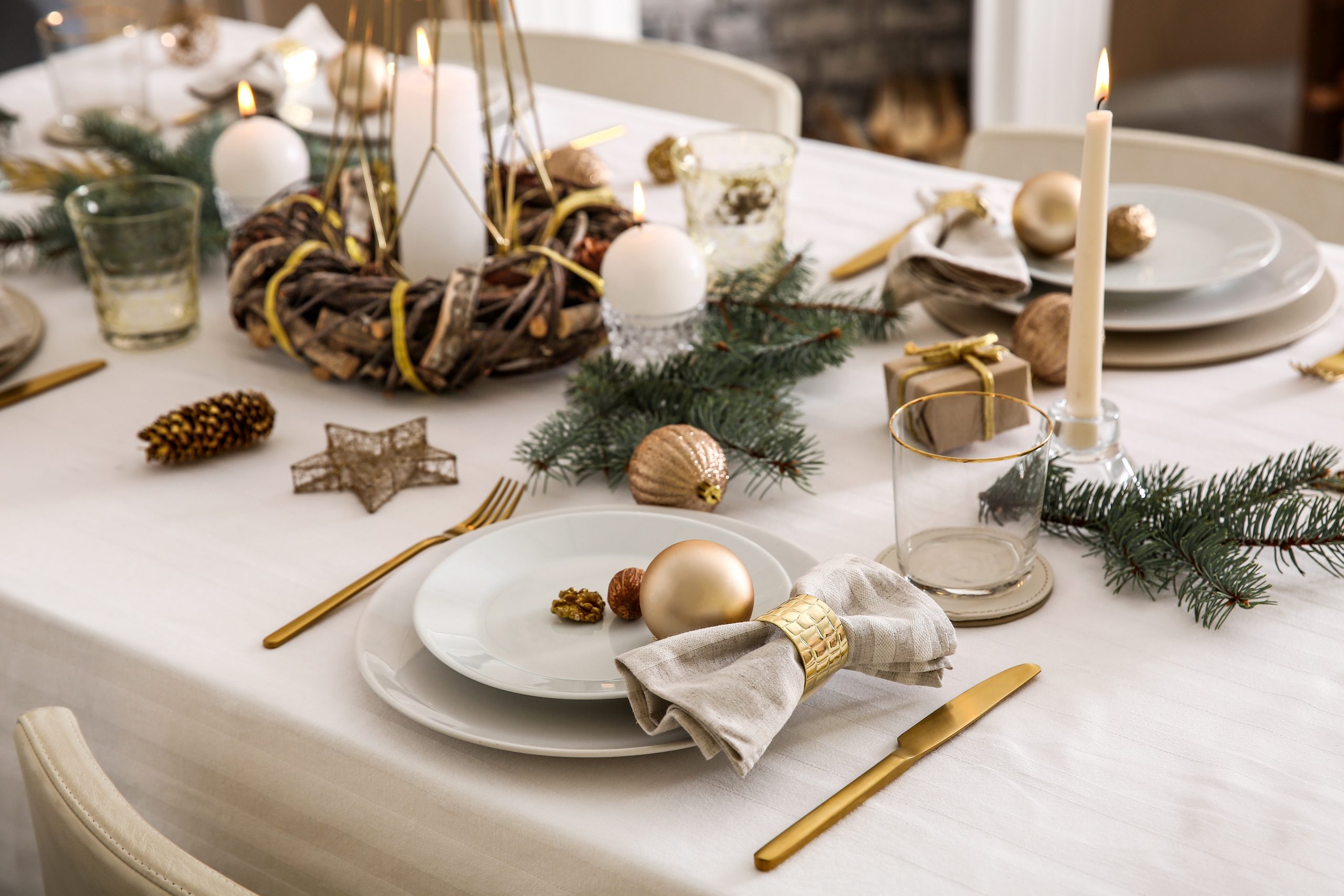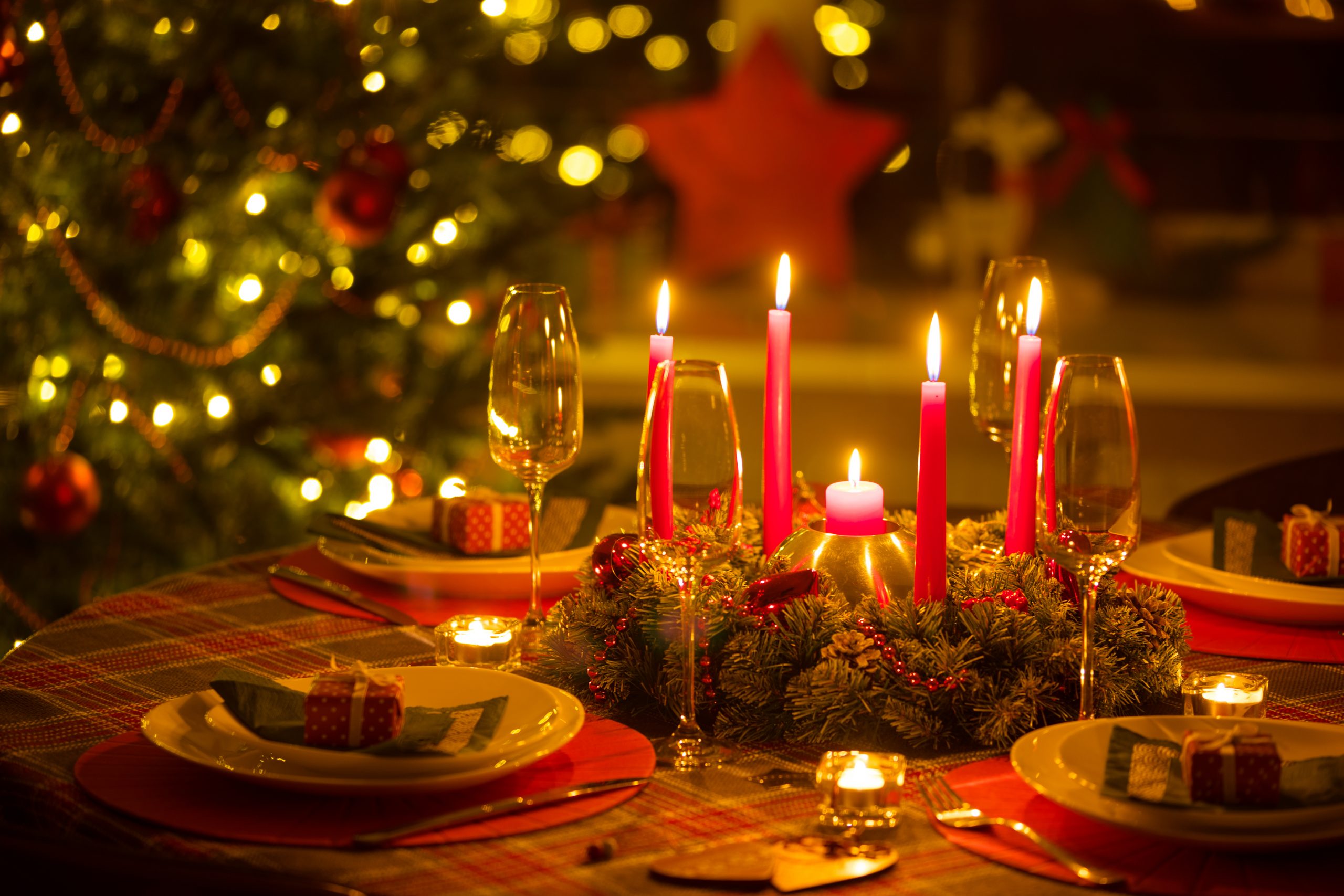 Tablecloth – Once you know your theme and how you want your table to look why not get a bold statement tablecloth. Something that's going to make the family talk. The possibilities are endless and really sets the tone of your Christmas table.  
Napkins – This can be a fun element to your Christmas Table. There are so many to choose from when it comes to Christmas napkins, some in the shape of Santa, some with more of a subtle Christmas Theme, so choose carefully. For more cost effective and eco-friendly why not buy cotton ones that you can put in the wash and save for next year?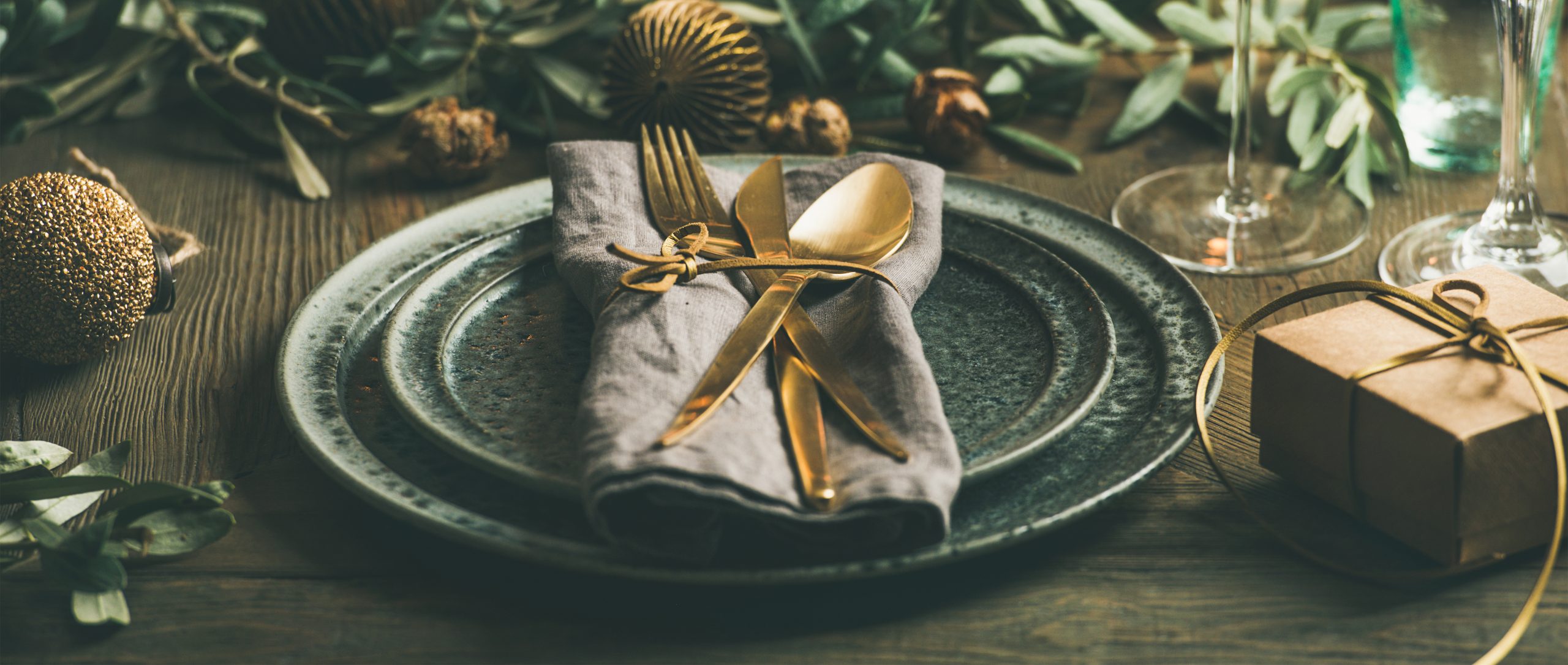 Napkin rings – If you have gone the route of cotton napkins, then why not look at some napkin rings. They're pretty, and saves you trying to make a swan or a bishop's hat to fancy up your table.  Look at these gorgeous ones from British Garden Centres group online store. Click the picture to take you to the website.  
Centre Piece - Some people love to have a statement piece for their table. So why not dress it up like you would for a wedding. If you're having a kitsch Christmas, tinsel up your table. Or if you're keeping it traditional, take a look at this gorgeous one from British Garden Centres group. The image is linked if you want to buy, and there's so much other stuff for your Christmas table you can find.