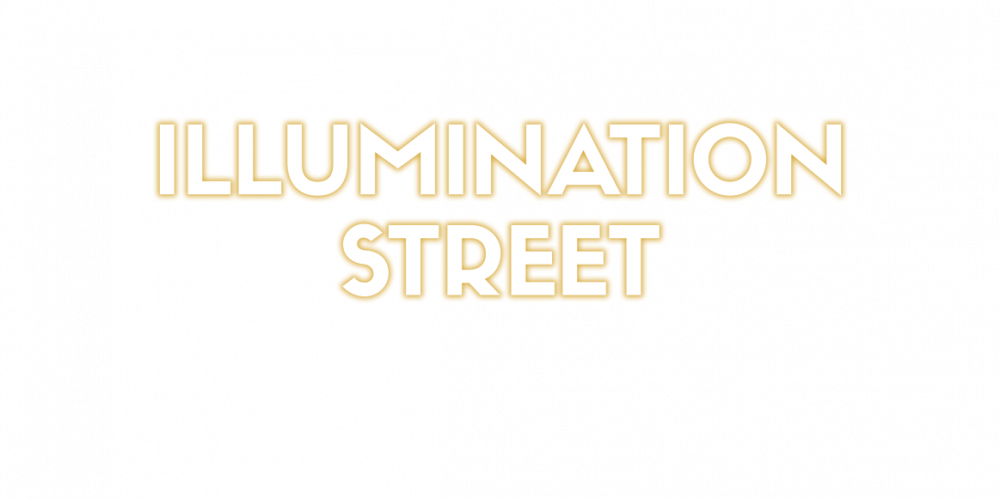 Types of Christmas lights
When decking out your outdoors with delightful lighting displays, it's best to first get to grips with all the products out there.
Choosing with one to go with, will depend on 5 things:
Your budget; do you want to splash out on incandescent lights or stick to LEDs?
Your display's design; which bulb shape or style will suit the look?
Your display's size; how many lights are needed to cover the space?
Your display's theme; will all-white, coloured or multi-coloured look best?
Your power set-up; how am I going to plug them in, or will I go for battery-operated?
With all of this in mind, here's a guide to getting it right this Christmas and my top tips on creating a tree-mendous Christmas display the whole street will adore.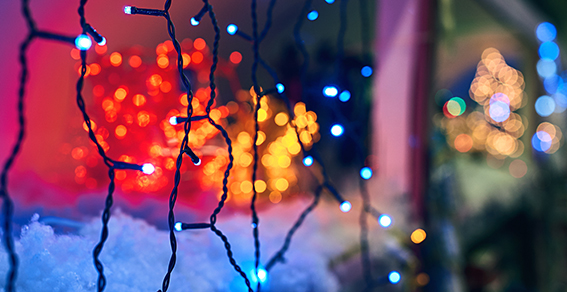 Before you begin delighting in your lighting, put a power plan in place. This will largely depend on the location you plan to illuminate. For instance, really remote sections on the garden are going to need an alternative power source, like battery-powered or solar-powered products. To save on your energy bill during the Christmas period, you might want to opt for a low-energy set of lights or buy battery-operated powered, where applicable. Where mains power is needed, make sure you plan where you're going to plug them in and ensure that the wires don't need to be strewn across entranceways or paths where there might be a trip risk.
Extension cords are really handy when wanting to plug in several sets at once and may also do a job of tucking unsightly wires away from the area you're exhibiting. Make sure to check the equal amp capacities or seek expert advice from an electrician or your local hardware store if you're not sure.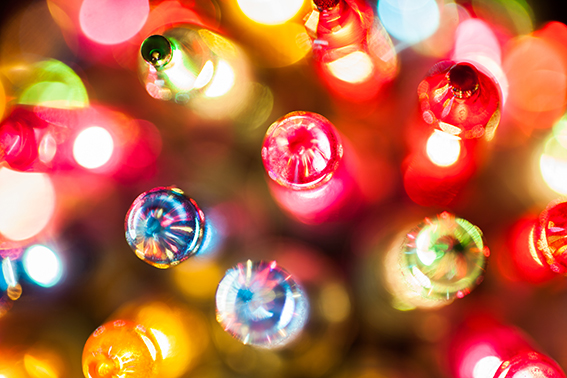 Test your lights before you hang them. Though your pack of lights might be brand new, it doesn't guarantee they work! Save yourself the time of taking faulty lights down again and test them before going ahead with the arrangements.
Once you've got an idea of the specifications you need lighting-wise, you can get onto the design. For this, colour tones, shapes and features really make a difference. Try and keep cool colours together; cool white lights with icy blues. Equally, oranges and reds can be set off really nicely with warm illumination. Consider the shape of the lighting here too. Snowflake sets will match perfectly with an artic-blue theme, whereas flickering lanterns evoke images of glowing embers and look when accompanying warm hues.
Your display's colour theme will also dictate whether or not you go for animated or still lighting. Perhaps go for flickering lighting if your colour scheme is limited to only one or two tones. Any more than this and you might want to opt for still lights to emphasise the features in the display rather than detract from them.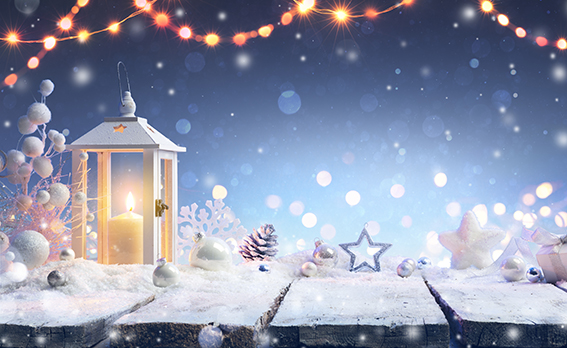 There is a myriad of bulb shapes available to buy nowadays. Many string lights come in the classic lozenge shape, but you can buy spherical berry-like designs (which look particularly effective is bought in cherry red and draped over evergreen plants), icicle styles, stars, microlights (which look like sparkling dots) and novelty designs like reindeers, Christmas tree and leaf shapes.
Picking the right string of lights to mirror the tone of your display can make all the difference in defining what you're all about. Choose novelty lights for something light-hearted and comical or go for the classic lozenge shape if your display is steeped in tradition.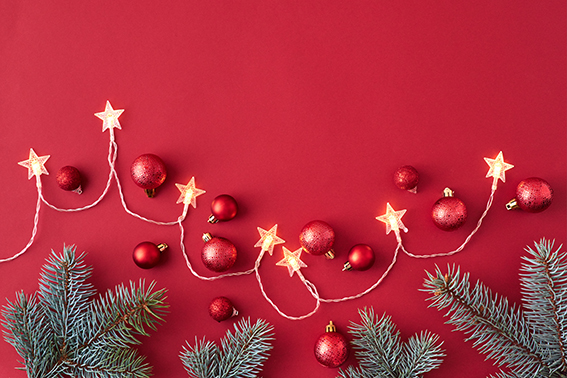 When planning your display, start by picking a focal point. What are you trying to accentuate or frame using the lights and where should the focus be? Then you can carefully place lights outwards from that point, rather than lighting every square inch of space which may look chaotic.
If you're considering dressing up a tree in your garden, twinkling lights festooned throughout the foliage can look utterly spectacular. The key to getting the lights bright enough so that they're eye-catching and not so bright that they overshadow the shapely backdrop of the tree's structure, is to prioritise bulb spacing over length.
A string of lights more often advertised in terms number of bulbs rather than length and this can make it hard to estimate how many you need. Bear in mind that just because two sets have the same number of bulbs does not guarantee they are the same length or brightness. In fact, densely packed bulbs actually appear brighter. So go for smaller bulbs in tightly packed clusters for a bold statement. The other thing to consider with decorating trees is the height and width of the trunk. As a general rule, aim for 100 lights for every foot, foot and a half of surface to cover.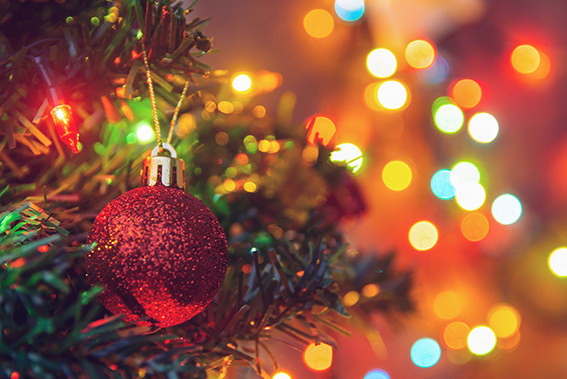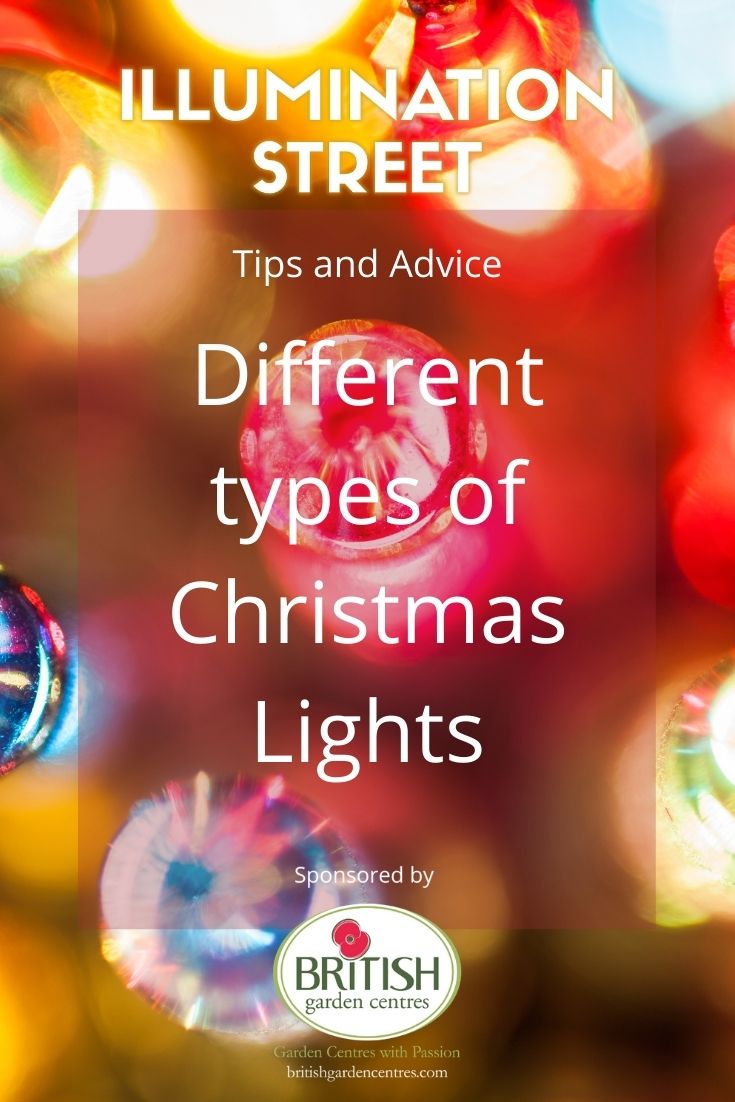 DOMONEY LTD, PO Box 18245, ALCESTER, B49 9EA. REGISTERED IN ENGLAND: 04674417