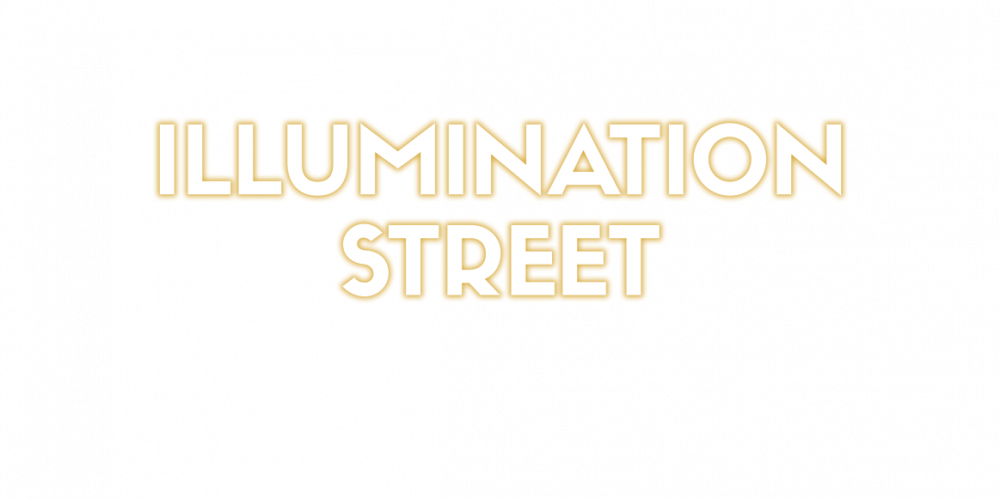 Considerations to crafts at Christmas
Christmas is a fantastic time to engage the family in being creative. The very idea of decorating your house lends itself to a plethora of possibilities for a little bit of DIY and oodles of imagination. Don't forget though, that when you're adorning your displays, you need to be mindful of your health and safety as well as the wellbeing of those who share your green spaces with you—local people and wildlife. So, here are my thrifty tips to consider when decorating this Christmas.
Don't go it alone. Get help when you are putting up lights so that you have a pal on the ground to feed the string of lights to you, hold the ladder and tell you when they're straight. Decorating in a team is vastly more fun than struggling by yourself. After all, this is supposed to be a social occasion. So, club together, crank up the Christmas carols and get creative.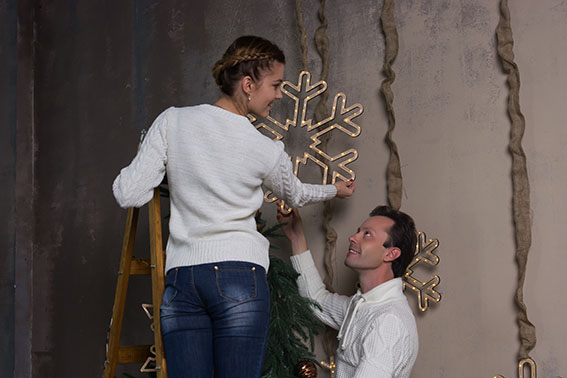 Make sure your external lights are fit for use. The best way to do this is to buy them new, specially designed for the job at hand, from your local garden centre. The expert staff will advise you on buying lights that are right for the job. This is even more important when they're destined for use outside as they really need to be certified as waterproof—otherwise they could be a fire hazard.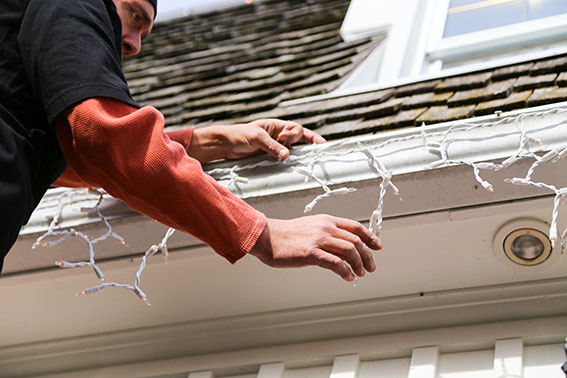 Your garden wildlife needs to be at the forefront of your mind when building your display. If you're not sure about what wildlife visits your patch, do some research and observation so you can better informed or seek advice. Ideally, lighting should be kept in warm hues as this is less likely to disturb wildlife at night. Positioning lights lower or positioning hoods to direct the light downwards can go a long way to keeping light pollution to a minimum.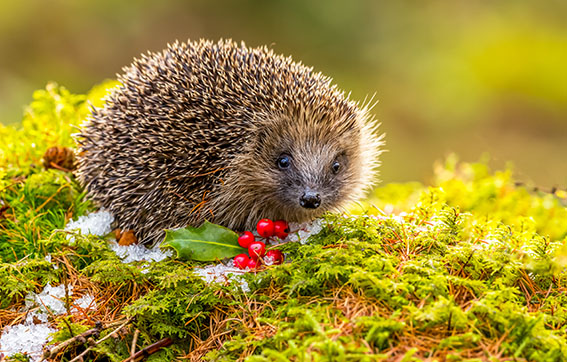 Be mindful that lighting in the garden shouldn't become a nuisance to others. The sudden addition of lighting may disrupt garden birds to start singing before dawn and this makes them at risk from predators. Else, elderly neighbours or young families may have routines that are interrupted with lighting from your home. Keep to a strict 'switch off' schedule and you'll ensure your displays are adored during the day and not becoming a neighbour nuisance when the sun has set.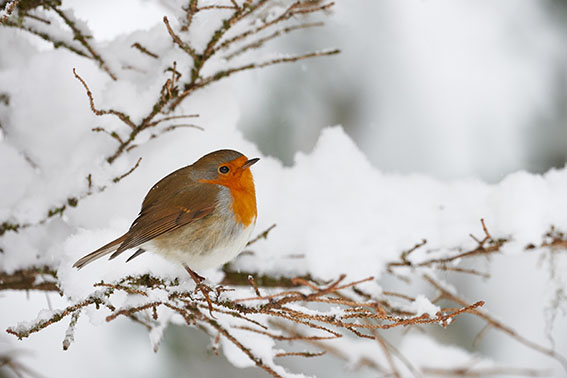 When decorating parts of your garden which grant access to the plot, you need to think about where you'll display lights in relation to the power source. Pathways, stairs and gates should be kept clear. Never drape wiring across access points as they become a trip hazard. Locate displays in areas that don't have footfall and ensure wires are tucked away for trip-free frivolities.
When buying your lighting, spare a thought for your lighting bill. Though fairly lights generally don't draw a lot of power, you can buy LED's which use even less or especially energy-efficient ones. Make sure the bill payer is aware of the lights you're displaying, and it'll mean no nasty surprises on New Year's Day.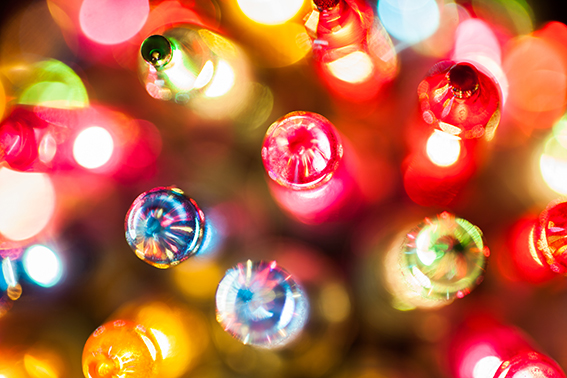 Though the hills are alive with the sound of music, some may not want their streets to be. Just as you should aim to be considerate with the impact your lighting can have, consider the sounds of your displays too. Some lights come with Christmas-themed music, others play a festive soundtrack for passers-by to enjoy whilst viewing the light display… either way, set a curfew for when it's time to turn it off, as they may not seem so jolly in the early hours of the morning.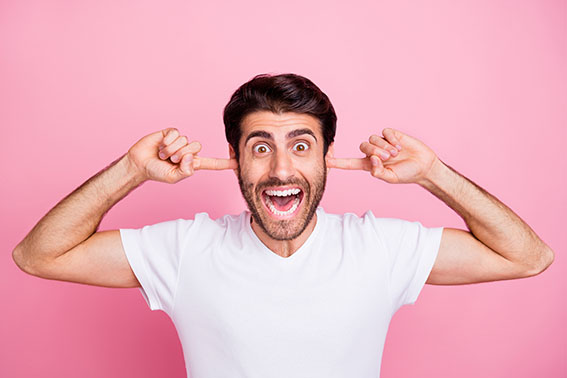 One of the time old questions when putting up Christmas lights is 'how will they stay up?' Of course, there are lots of options out there for such a task and a jaunt around any homeware store will grant you with plenty of products. Think first about the damage it may cause surfaces. Glue or sticky adhesives may deface varnished fences, paintwork or woodwork. Check with the homeowner and seek advice from your local garden centre if you're not sure.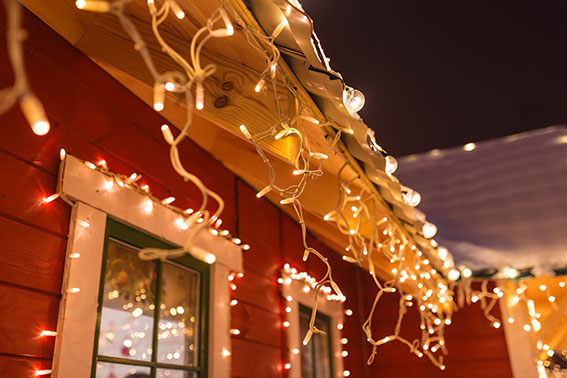 Kids love to get involved in festooning the family home, but lighting can be tricky. Ensure you supervise their involvement, especially with they're around plug sockets and wiring, and encourage them to wear protective gloves when helping outside to protect young hands.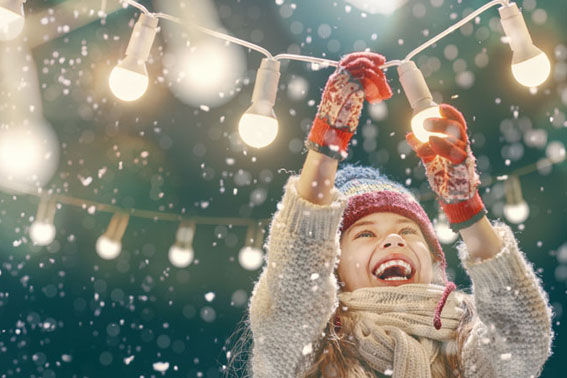 For many pets, Christmas is a time for additional attention from visiting family and maybe for getting a few leftovers too! But anxious pets may find flickering lights stressful. Equally, foliage you're bringing in from the garden and displaying may affect their health or behaviour. Check that plants are non-toxic first (especially before interacting with them yourself) and position the greenery where it won't disorder your pets homelife.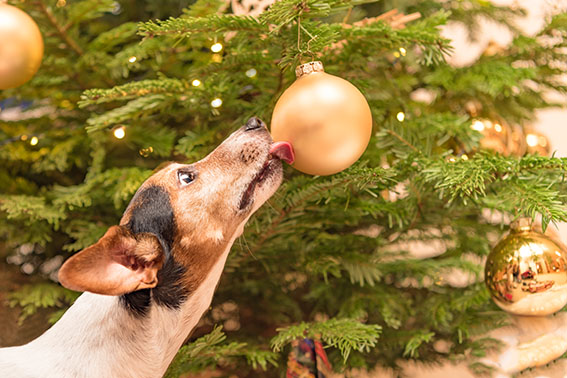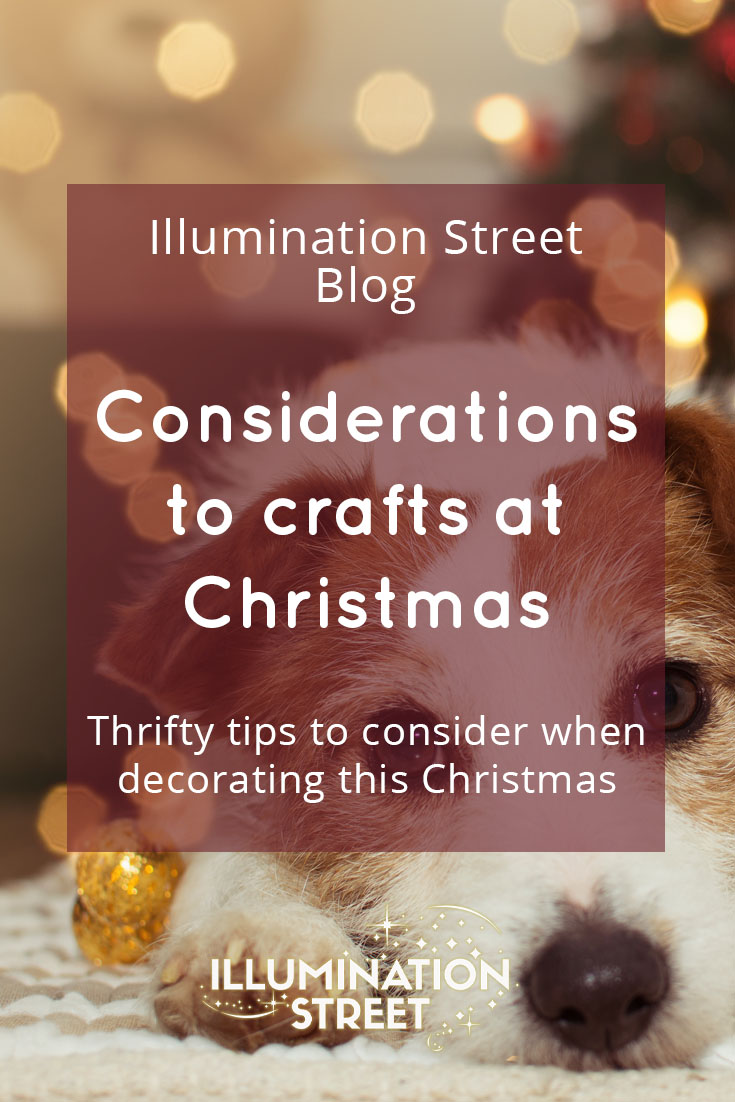 Keep on top of these tips and you're sure to have a fantastically creative Christmas with the family.
If this blog has inspired you to enter the Illumination Street competition, register for free now for your chance to WIN big!
DOMONEY LTD, PO Box 18245, ALCESTER, B49 9EA. REGISTERED IN ENGLAND: 04674417