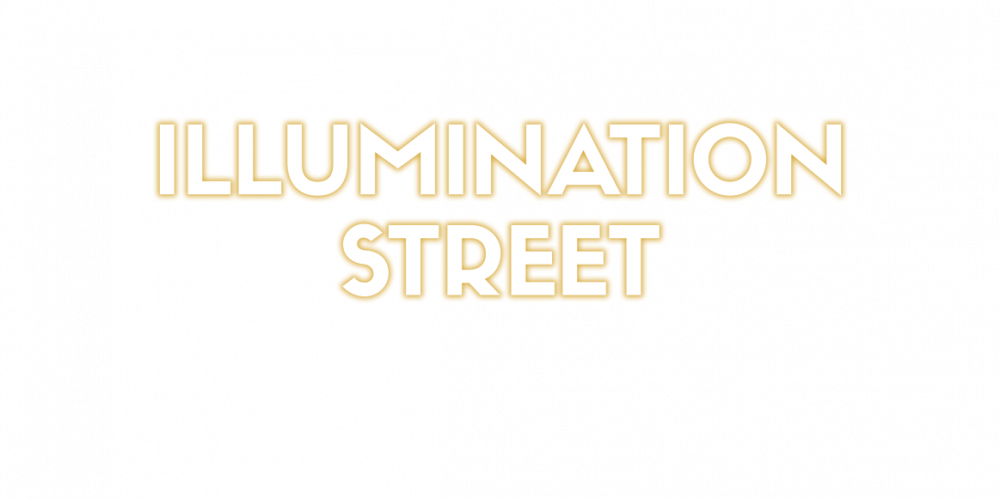 Festoon in festive colour
When it comes to putting on daring demonstrations of festive colour, there's nothing quite light Blackpool Illuminations, which is the world's number one free light show. Throngs of people take to the streets to witness the incredibly colourful displays and you can create the same magic at home too. Here are some top tips for crafting creative Christmas exhibits that will wow the whole neighbourhood.
When beginning to deck out the halls, you need a little forward planning. It can be tempting to go off-piste but it's actually best to stick to what you know. Consider your home décor and the themes you've gone for. Whether your abode is a period cottage, Georgian townhouse or contemporary bungalow this might give you a basis for the style of your display.
Historical buildings naturally lend themselves to traditional decorations and colours like the customary reds and greens of Christmas past, while contemporary spaces can utilise non-traditional colours more easily, like ice blues and silvers.
Decide upon the style of your display early on. This will set the parameters of the colour scheme, ornamentation and approach you commit to. Within each design, you can then explore ways to make it look really striking. Here are some top tries for the most iconic Christmas constructs.
If the basis for your display is garden greenery, chances are you're going for quite a time-old look. Sometimes simpler is better, so this can look really effective. Nothing looks better with deep evergreens than crisp whites, akin to snow-topped trees. Try peppering in some white features throughout the display, you can even use paper (if indoors) by cutting out some paper chains or create quick and easy tree cones by using coloured card of different sizes.
White candles in a mossy planter can give an earthy, rustic tone to the décor and you can get external lanterns that work out in the garden too. Don't forget that you can also go for white flowers or plants as well as green. White cyclamens add winter interest beautifully and the aptly-named Helleborus niger (Christmas rose) is always a crowd-pleaser.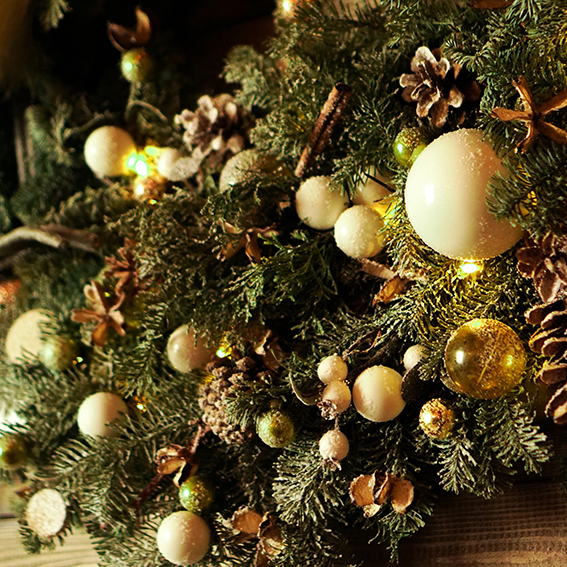 Rich reds can deliver grand and ceremonial imagery into Christmas creations very easily. If you're dressing a deep wooden bannister or window frame, this can look really fantastic. Trim the crimson with glistening golds and it offsets the colour splendidly. There are plenty of ways to incorporate such colour themes into your designs—try red ribbon or red-berried foliage.
The russet reds and burnt oranges of autumnal leaves will keep warm tones through the display whilst also adding texture, or you can try the scarlet ornamental stems of Cornus (dogwood) to add in some height and interest. Adding in some red hues may even be as simple as a few red and white striped candy canes here and there.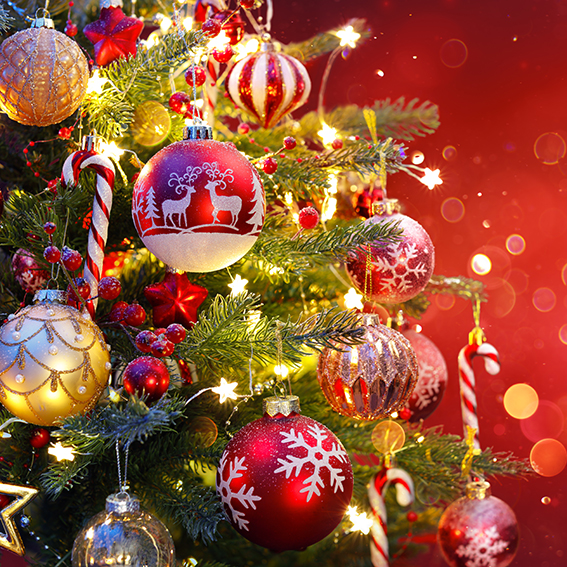 Wooden and rustic decorations look really brilliant during the winter season. They evoke thoughts of crackling wooden fires, winter lodges and Scandinavian snow-topped alpines. You can easily get this look with a few baskets or hampers filled with hessian lining for outside planters or even table centrepieces. Pinecones peppered through your garden greenery or garlands is also a very easy way to achieve this look. Finish up with some dried orange slices and even some straw bows and I'll scream cosy wooden lodge in no time.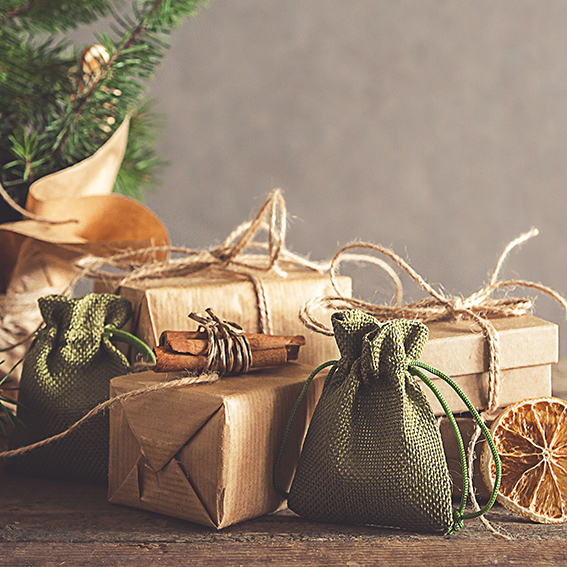 4. Contemporary metallics
No home would be complete at Christmas without icy snow scenes. You can create this quite easily with silvery surfaces, even a mirror placed onto a windowsill can be used to make a miniature ice rink. Festive window stencils will add to the magic as kids look upon the scene through a frosted window—you can use toothpaste and a sponge to create this frosted effect and then wipe clean afterwards. Accompany this will some ice-blue lighting or even glass jars with white fairy lights inside and it will look truly illuminating.
Foliage like eucalyptus and some dusky green succulents will add to this snow-topped spectacle very well, else you can spray paint the edges of holly leaves with silver glitter and it'll glisten like freshly fallen snow. If your decorations include electric pinks, purples or blues, these silver-style ideas will
compliment nicely.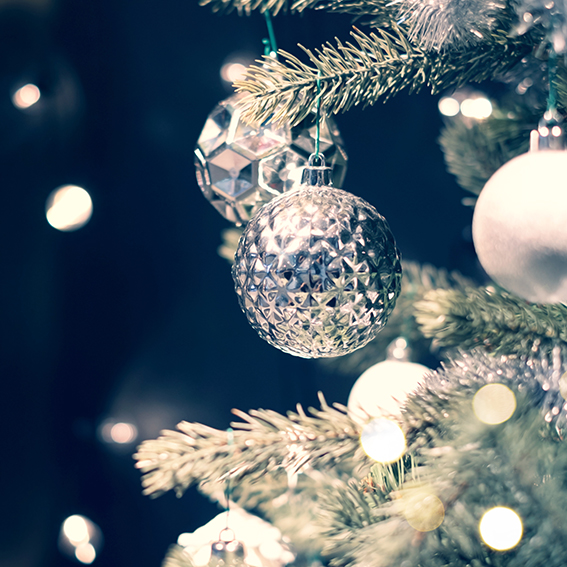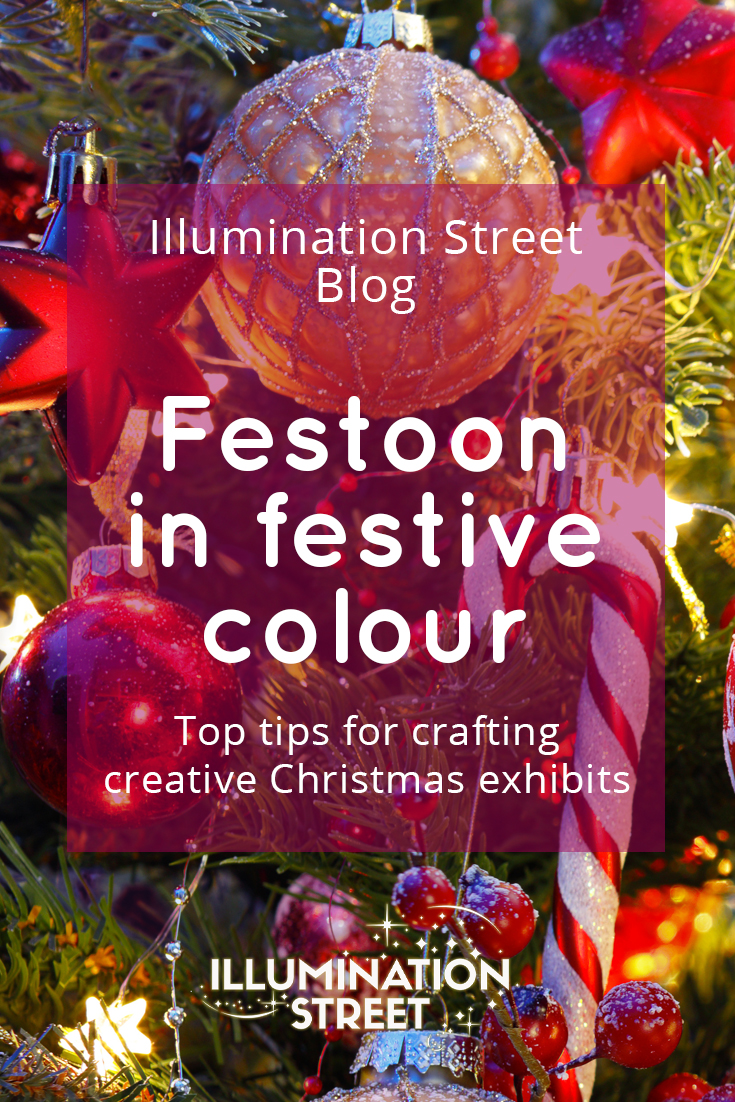 However you choose to create your winter wonderland, a crafty Christmas will adorn dark corners with colour and bring festive cheer to the whole street. Take inspiration from Christmas events throughout December, like the world-famous Blackpool Illuminations, and it will enlighten your imagination
even more.
If this blog has inspired you to enter the Illumination Street competition, register for free now for your chance to WIN big!
DOMONEY LTD, PO Box 18245, ALCESTER, B49 9EA. REGISTERED IN ENGLAND: 04674417